Accelerate your growth: master the art of sales excellence
Get management ready insights into your sales funnel in real time through out-of-the-box charts in the style of top management consultants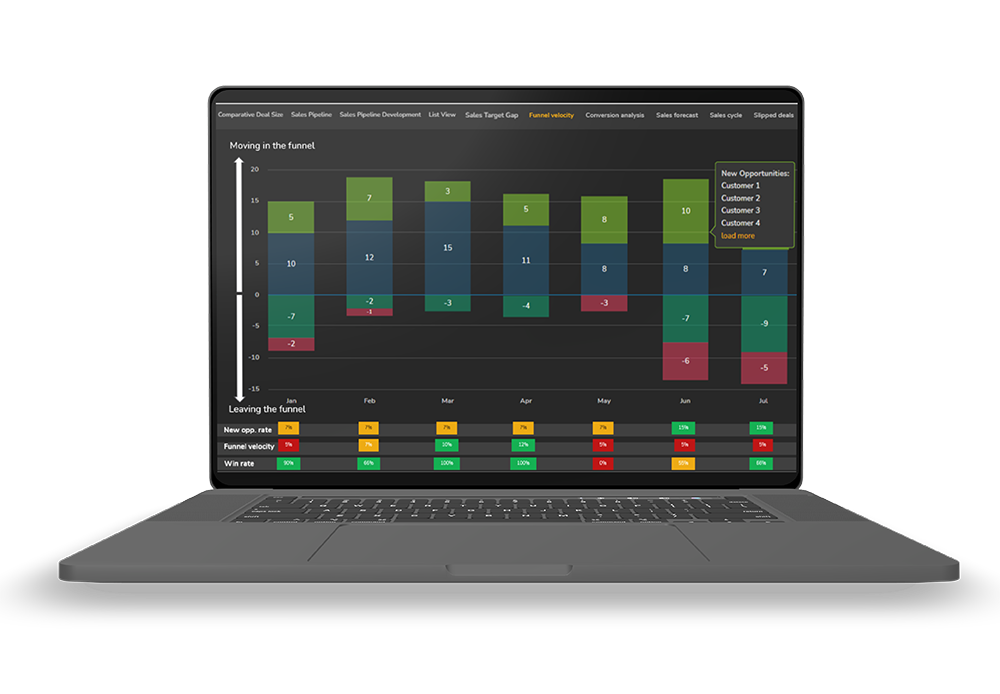 Why you need ValueWorks as an add-on to your CRM system
Effective sales funnel management requires a clear view of the customer journey in your sales processes. A traditional CRM system displays only current data, which is not ideal for executive management. To facilitate vital management analysis, you need a tool that provides historical data, offering insights into data trends over time, such as conversion rates. This is crucial for executives to understand the duration of each funnel phase and pinpoint where unnecessary delays occur, a capability lacking in a standard CRM system.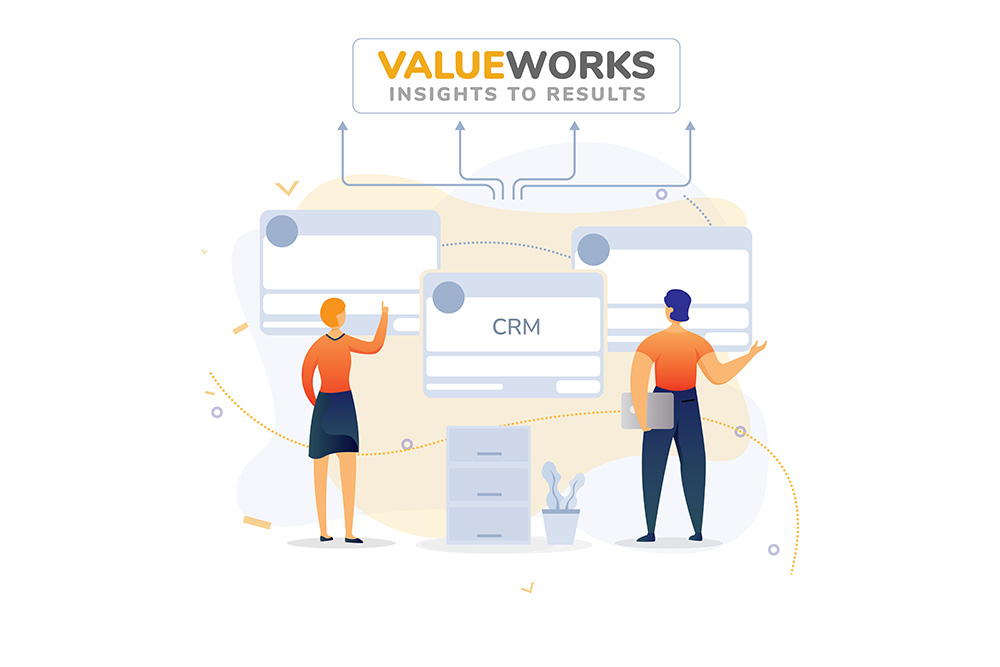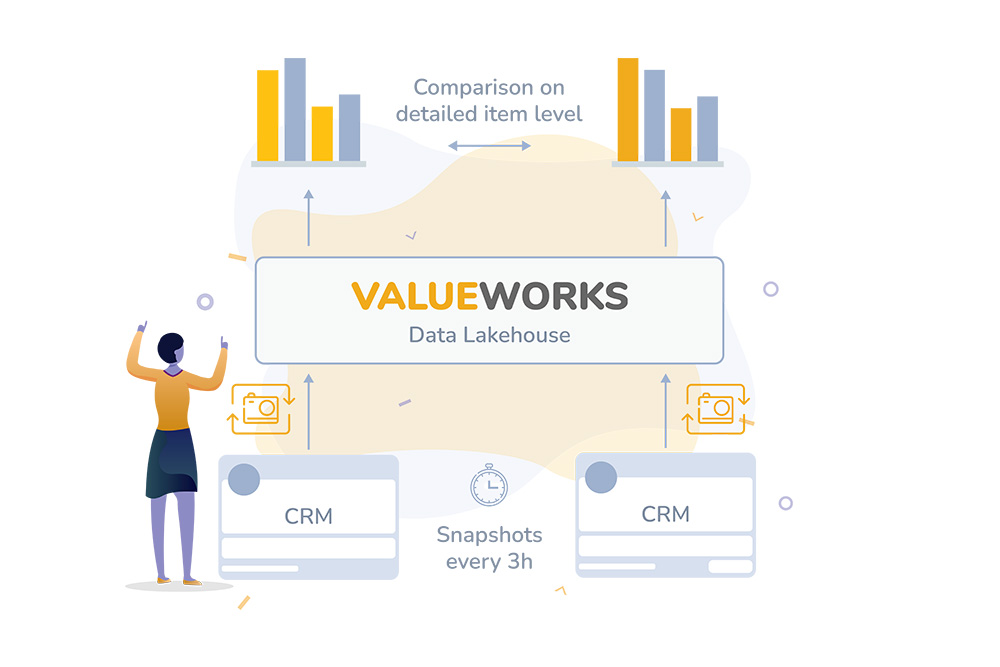 How ValueWorks performs advanced analytics
The sales excellence tool of ValueWorks performs a comparison between any point-in-time to calculate conversions e.g. from SQL to "offer" phase, number of "slipped deals" and sales cycle time, by taking snapshots from the CRM system, every 3 hours. Unlike a CRM system, ValueWorks integrates data from different sources, which, in addition to the presentation of classic sales KPIs, such as leads, also helps to display the costs.
All of your sales activities in one system
With out-of-the-box top management charts based on sales funnel visualizations, identifying the most important deals in your sales funnel to mobilize all functions for deal closure
What our sales excellence tool can do
Self-service oriented user interface
Enables simple & quick understanding of the sales funnel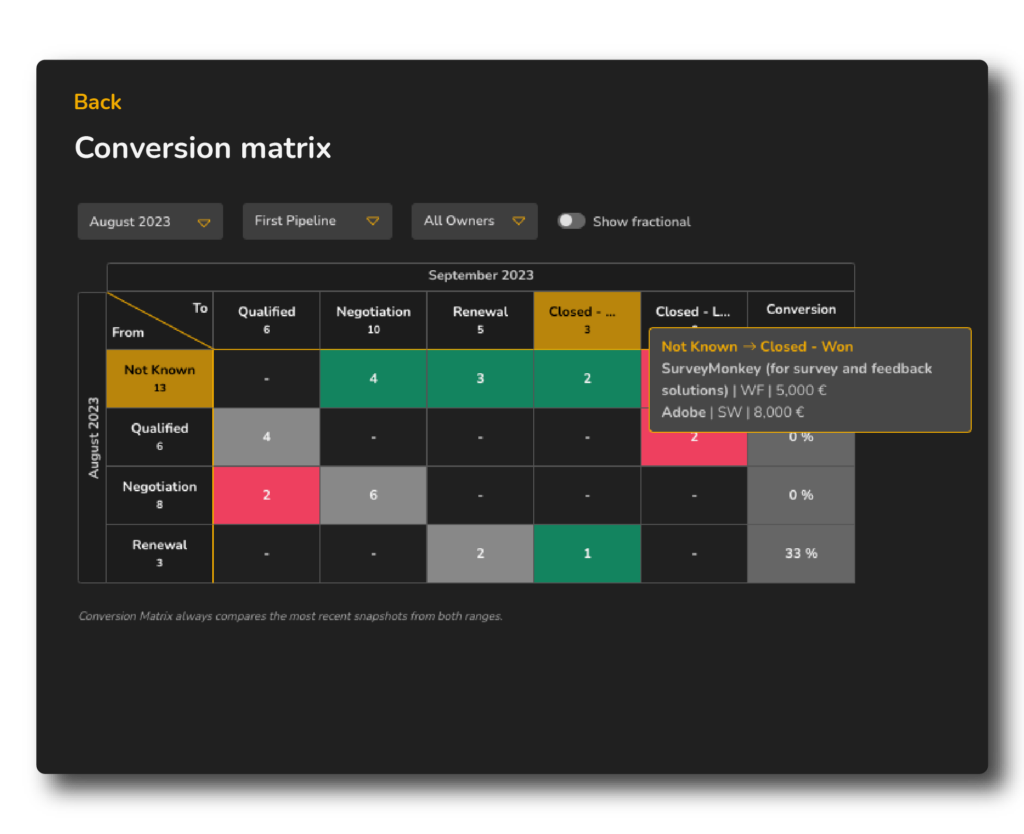 Frequently asked questions
The sales excellence deep drills depend on your sales data, i.e., your CRM. Of course the better the data quality is, the better the insights will be. More specifically, you will need to maintain information on your sales funnel objects, e.g., a correct close data for a deal, what products the deal is related to, or when what revenue can be expected.
The charts are based on long-standing management consulting experience and represent our suggestions for optimal sales funnel management. As such, they can be filtered and minimally altered, but free chart creation is covered by our charts feature, which enables 100% flexibility when it comes to chart creation.
If the data quality is optimal, the correct charts will be available right after the integration of the required system. To reach the required data quality, you can of course leverage our data quality check, that will provide actionable recommendations for improvements.
Harness the power of ValueWorks, the intelligence platform for executives
Make ValueWorks the starting point of every management decision
Start today to better drive the direction of your company with ValueWorks.