OKR 2.0 - The next generation of agile management powered by ValueWorks
The ValueWorks OKR 2.0 methodology allows you to mobilize further growth in your company. Effortlessly translate your corporate strategy into measurable results by overcoming the decoupling and the high need for coordination between controlling and OKR with ValueWorks ́OKR module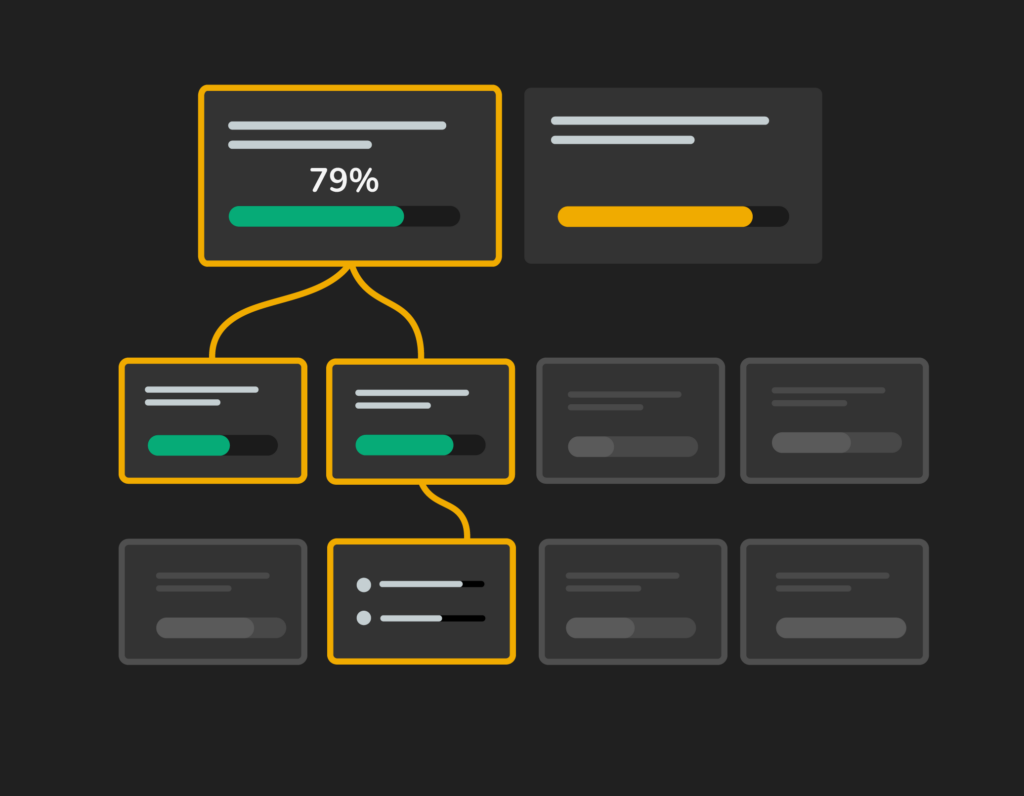 The ValueWorks OKR 2.0 methodology ensures the long-term success of your company's OKR management
The current OKR approach and the tools available at most startups, scaleups, and mid-sized companies jeopardize the long-term success of OKR management
Other challenges mentioned were.​
*Source: ValueWorks Customer Survey 2020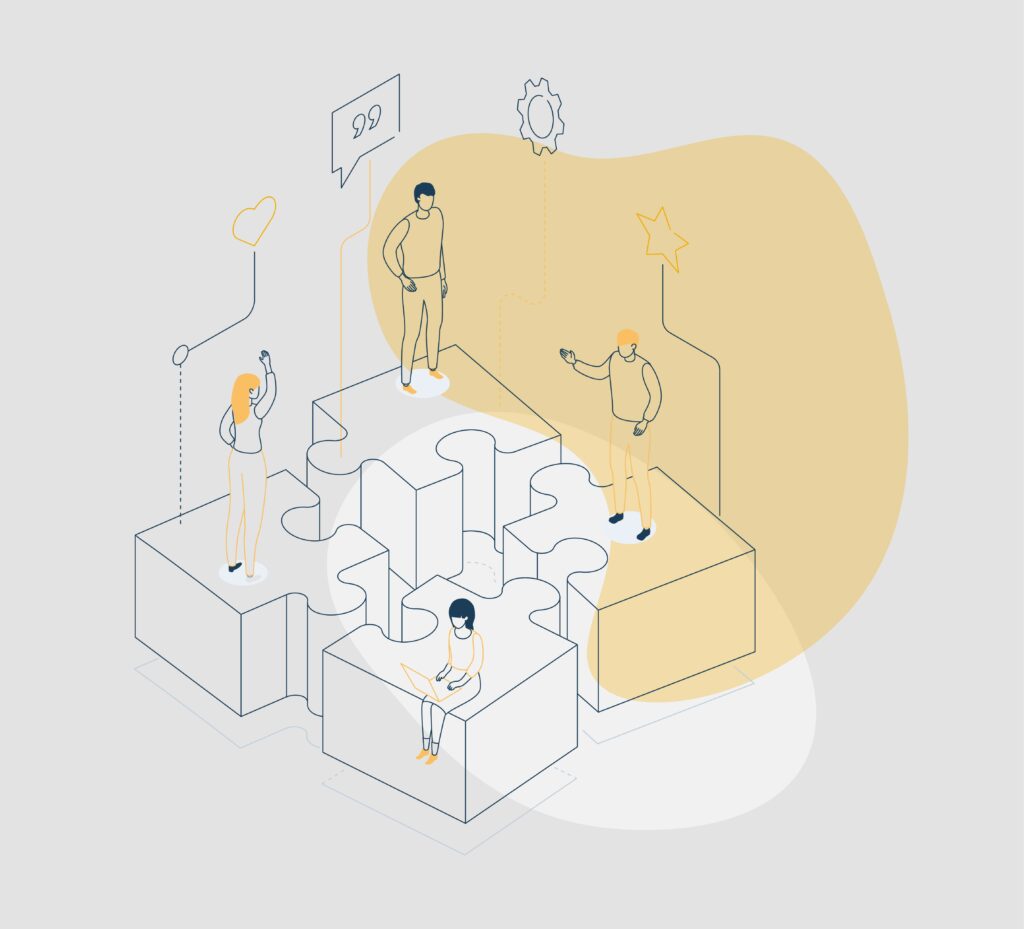 Learn more about the challenges of the standard OKR methodology​
The ValueWorks OKR 2.0 methodology overcomes the significant shortcomings of the current OKR approach in terms of quantitative measurement of OKRs and their linkage to the controlling KPI set.
Differences Between Standard OKR Methodology and ValueWorks OKR 2.0
SaaS company VROOZI on agile management of the latest generation - powered by ValueWorks
ValueWorks ensures that everyone is working towards the same goals in the business. The ability to measure progress against company objectives at multiple levels really helps us drive business outcomes that we're looking for. Additional the AI based recommendation tool in ValueWorks really simplifies our operational performance and workflows.

How does the ValueWorks OKR 2.0 methodology work?
OKR planning: Choose from the ValueWorks KPI library with over 100 industry-specific KPIs or define your own KPIs
With valueWorks' OKR module, a user can easily get an overview of existing KPIs by report category and select from the KPI library. Because ValueWorks comes with a pre-built industry solution, a broad collection of over 100 industry-specific KPIs is available, which can be complemented by customer-specific KPIs.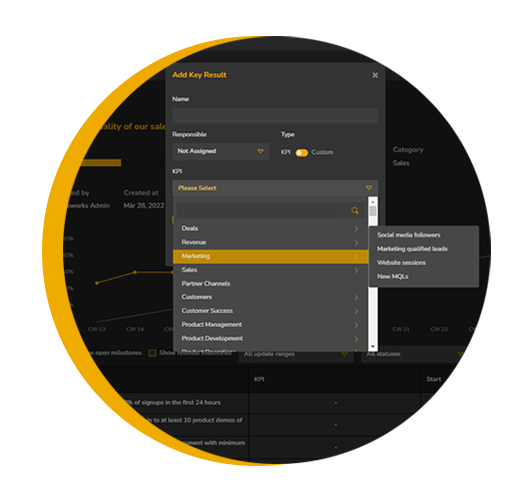 Another important innovation from ValueWorks is the OKR Scheduler. The OKR scheduling and check-in process can be mapped here so that the system automatically sends emails to the right audience with a link to the OKRs that need to be updated. Using the defined calendar, ValueWorks automatically manages the OKR process, eliminating the need for the administrator to remind employees to update their OKRs.
Detailed demonstration of the ValueWorks OKR module with ValueWorks Co-founder and CEO, Dr. Wolfgang Faisst.

The OKR 2.0 Partner Program for OKR Coaches​
Recommend ValueWorks now and benefit from it
ValueWorks OKR 2.0 Trial Access & Manual
Convince yourself of the ValueWorks OKR 2.0 methodology & mobilize your company for further growth!