ValueWorks - the
intelligent operating
system for executives​
Enables CxOs to create value in a data-driven and intelligent way and is the starting point of every management decision​
One intelligent system, which does it all
Make ValueWorks the starting point of every management decision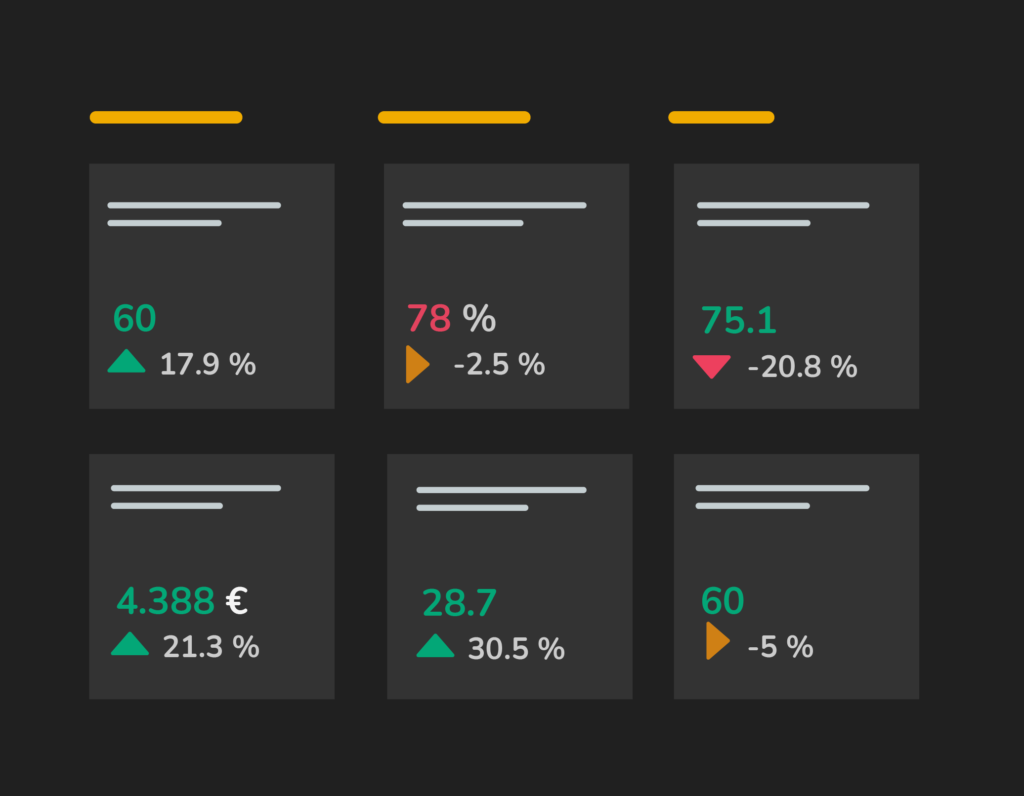 Make consolidate decisions based on the right data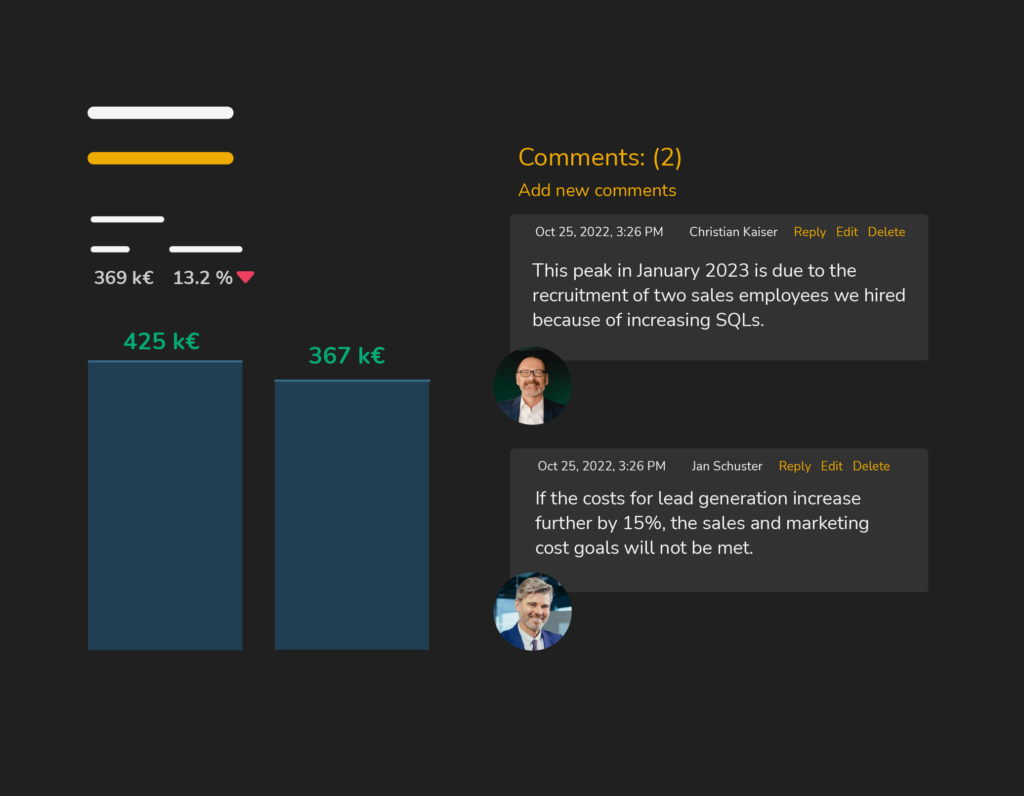 Most modern way of investor communications and alignment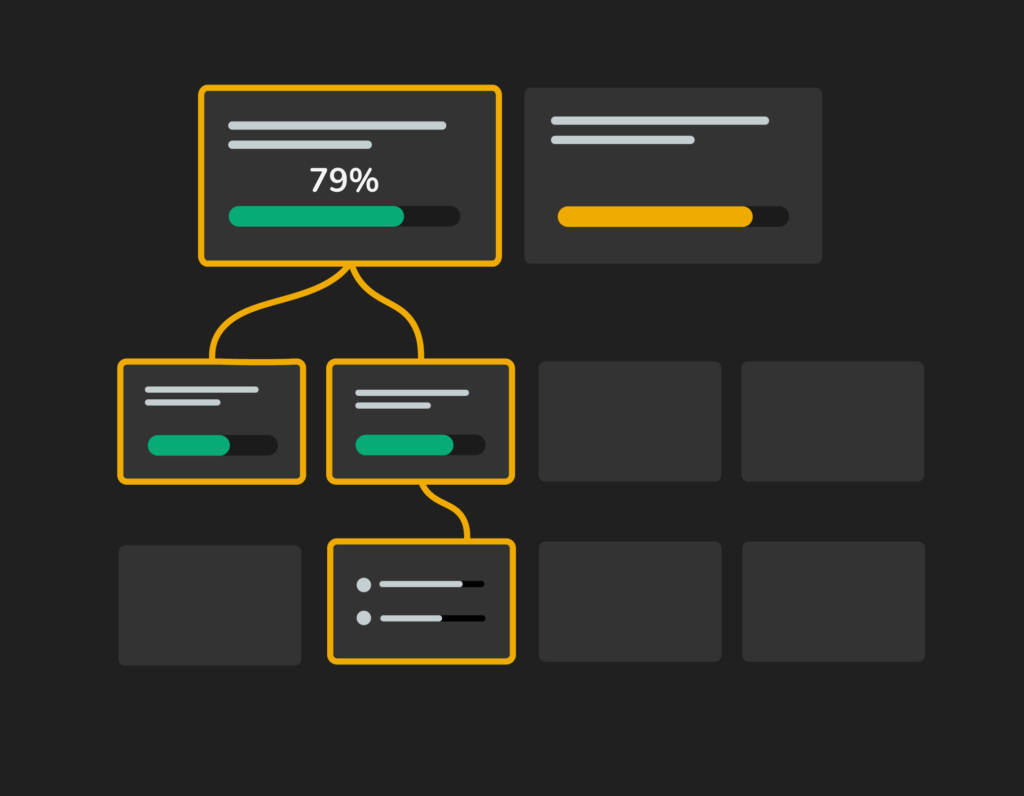 Next generation agile management with OKR 2.0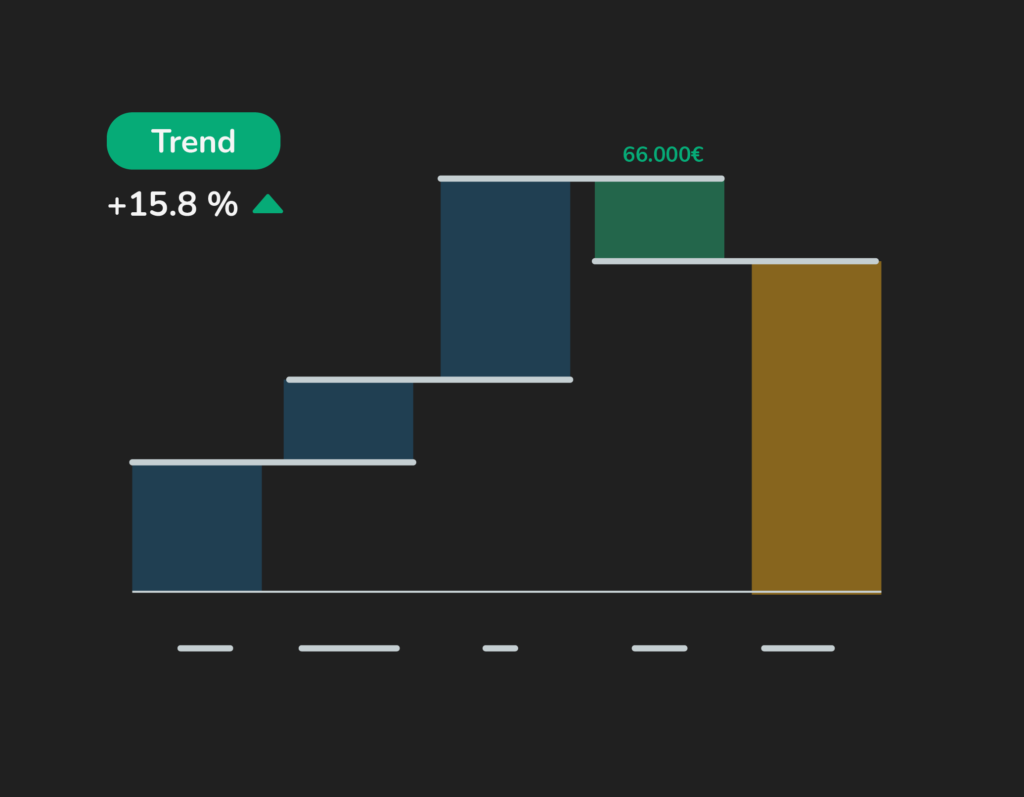 Manage growth with management view on the sales funnel
Discover ValueWorks in just 2 minutes
Experience effortless growth with ValueWorks: Your one-stop data hub that streamlines reporting and fuels profitable business expansion
Loved by startups trusted by enterprises
Empower your decision-making with data-driven insights
Ensure transparency on all levels of your business to be always fully informed and avoid unpleasant surprises that put your business at risk.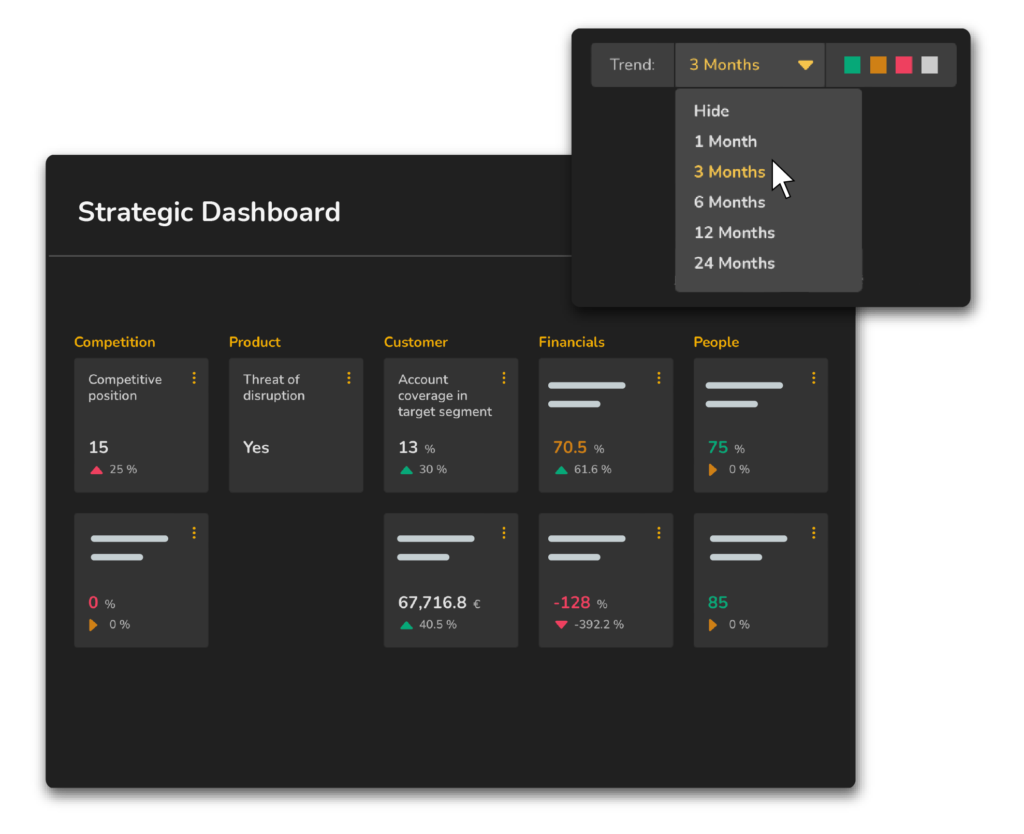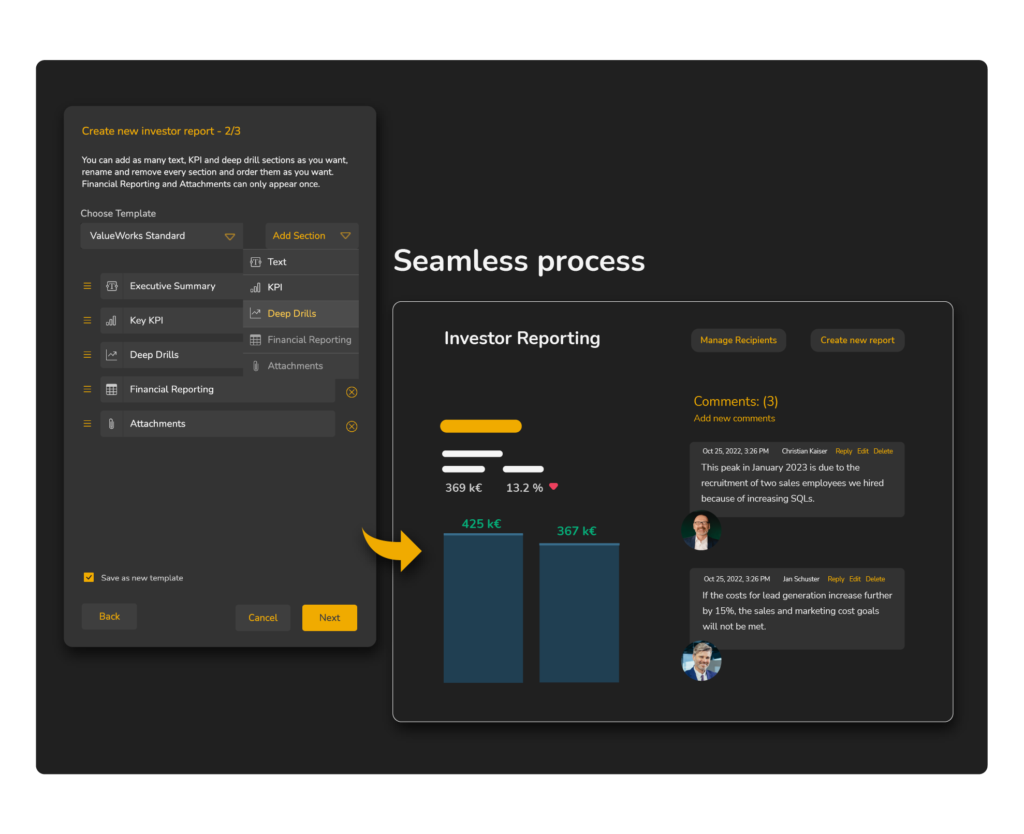 Experience cutting-edge investor communications and alignment
Create your investor update in 15 minutes leveraging integrations to the source systems and automated KPI calculation.
Embrace the future of agile management: unleash the power of OKR 2.0
Leveraging the existing integrations to operational systems and the related standard KPI library for the OKR module.
ValueWorks comes with a pre-built industry solution. A broad collection of over 100 industry-specific KPIs is available, which can be complemented by customer-specific KPIs.
Actual values are reported automatically and continuously – without the need to check the figures. It also shows a team overview to gain insights in which team performs best.
ValueWorks automatically manages the OKR process and sends emails to the right audience with a link to the OKRs that need to be updated. Eliminating the need for an administrator.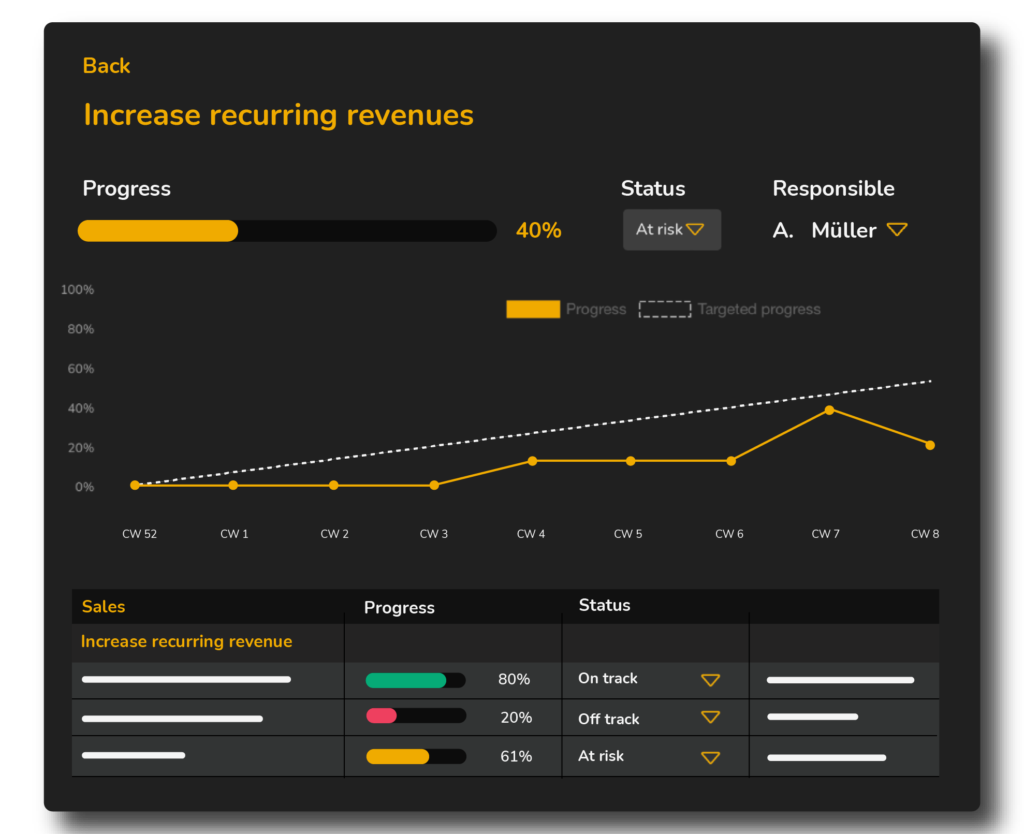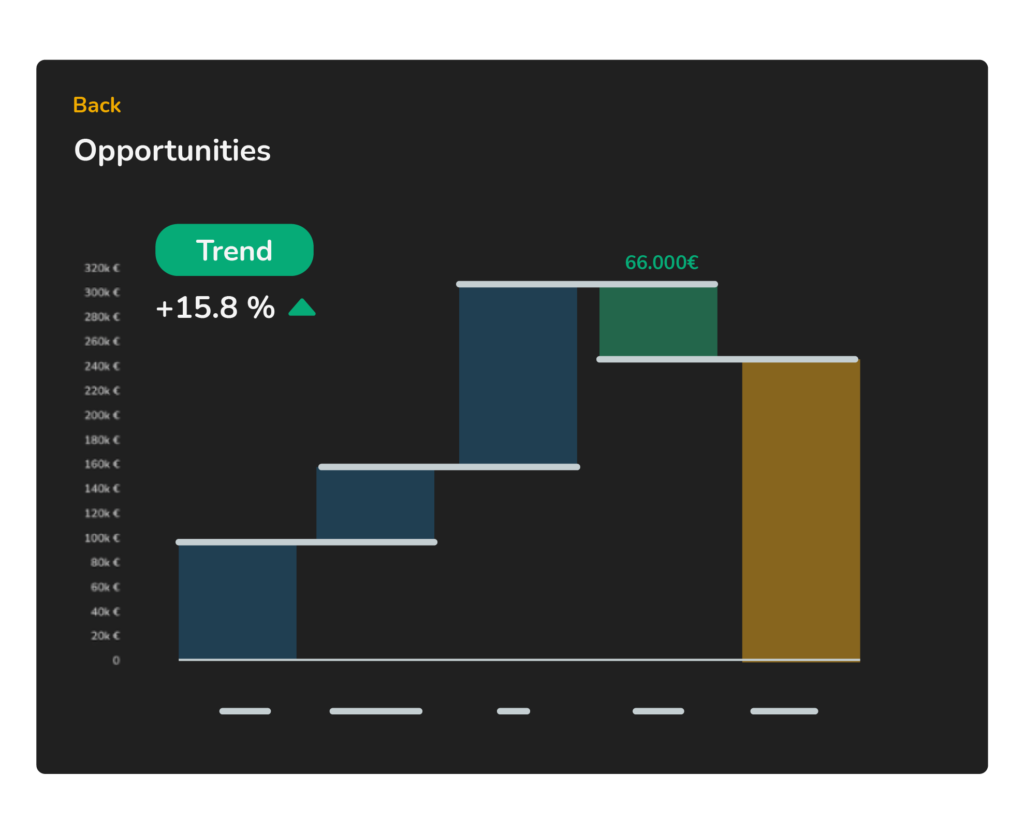 Accelerate your growth: master the art of sales excellence
Get management ready insights into your sales funnel in real time through out-of-the-box charts in the style of the top management consultants.
Taking every customer to success
Connect all your business tools with ValueWorks.
We enable plug & play integration to your operational systems (ERP, CRM, HR, etc.) and data sources via no-code integration with data wizard.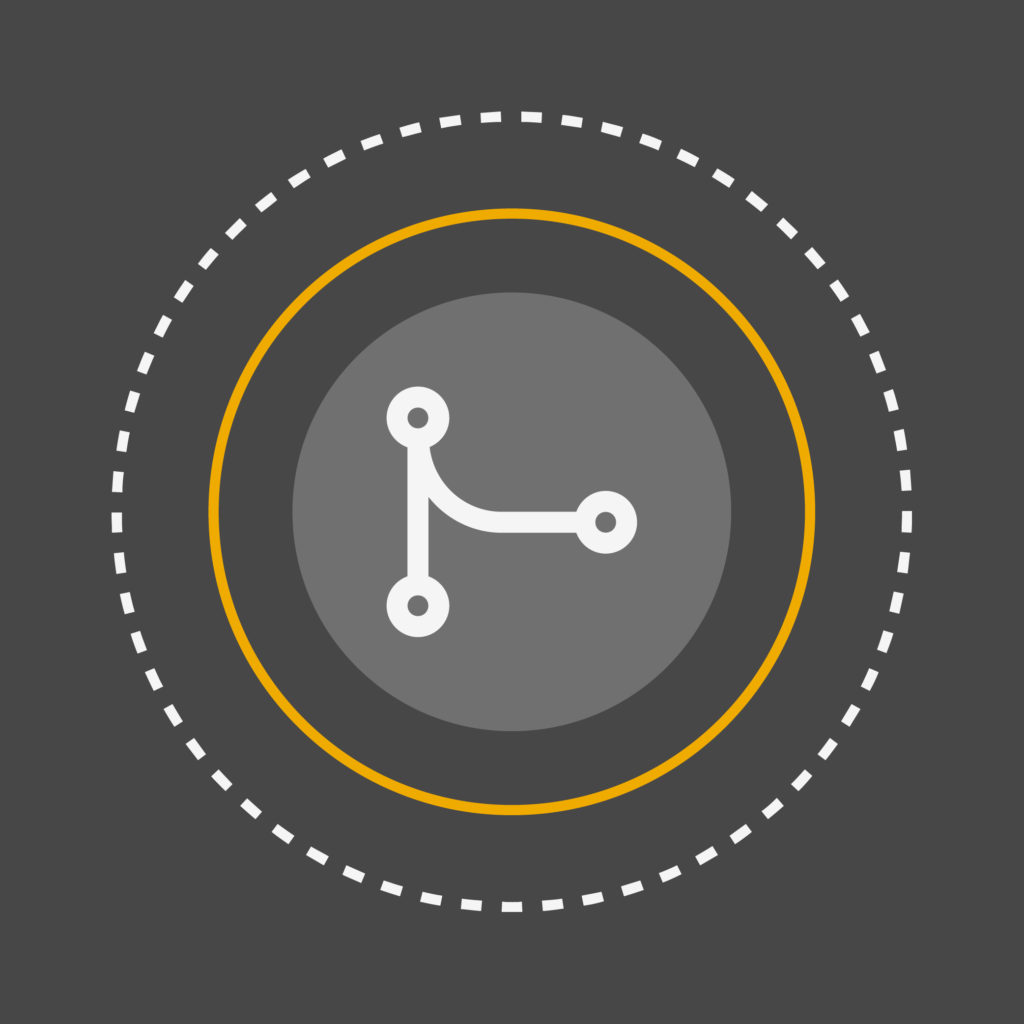 ValueWorks set-up takes only 3 hours of your time, without implementation costs. We define your target dashboards with you based on our industry best-practices.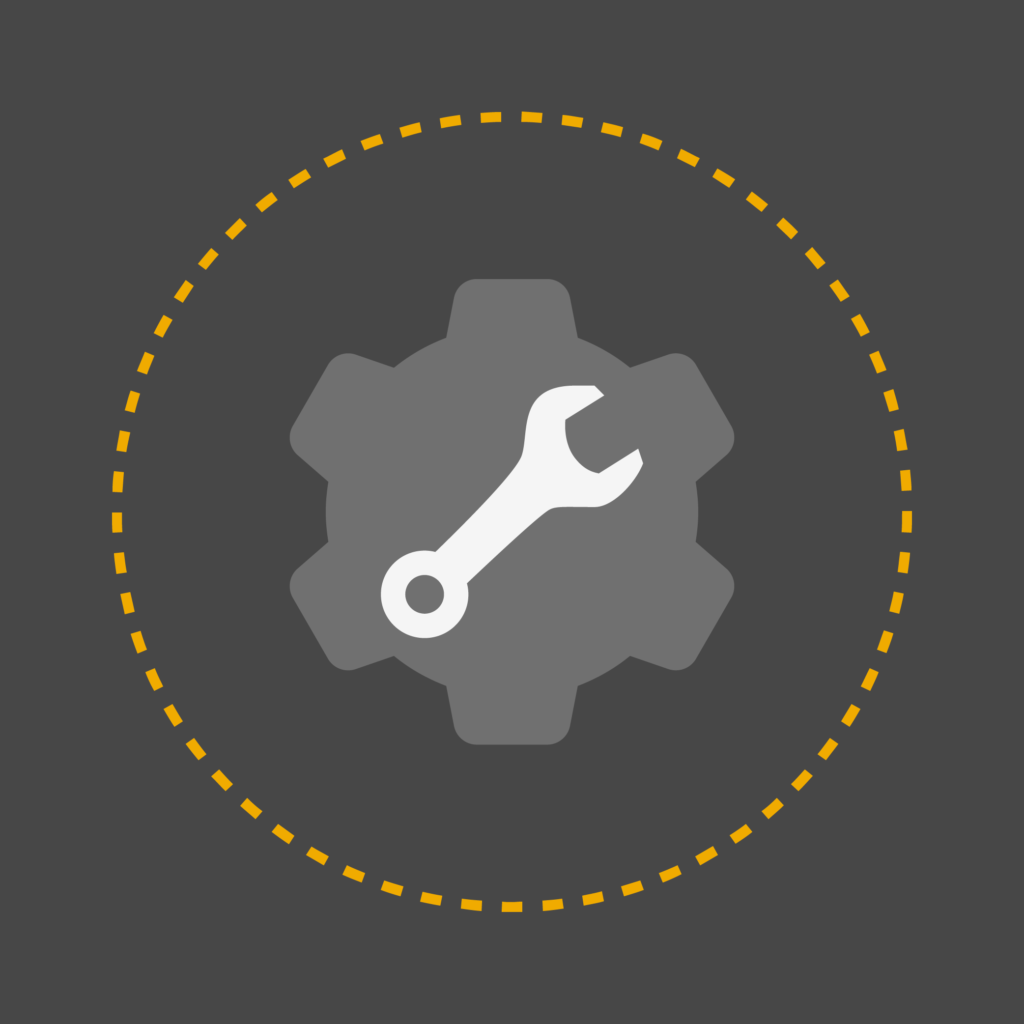 Start today to better drive the direction of your company with ValueWorks.