ValueWorks - the
intelligent operating
system for executives​
Enables CxOs to create value in a data-driven and intelligent way and is the starting point of every management decision​
One intelligent system, which does it all
Make ValueWorks the starting point of every management decision
Discover ValueWorks in just 3 minutes
Experience effortless growth with ValueWorks: Your one-stop data hub that streamlines reporting and fuels profitable business expansion
Loved by startups trusted by enterprises
Empower your decision-making with data-driven insights
Ensure transparency on all levels of your business to be always fully informed and avoid unpleasant surprises that put your business at risk.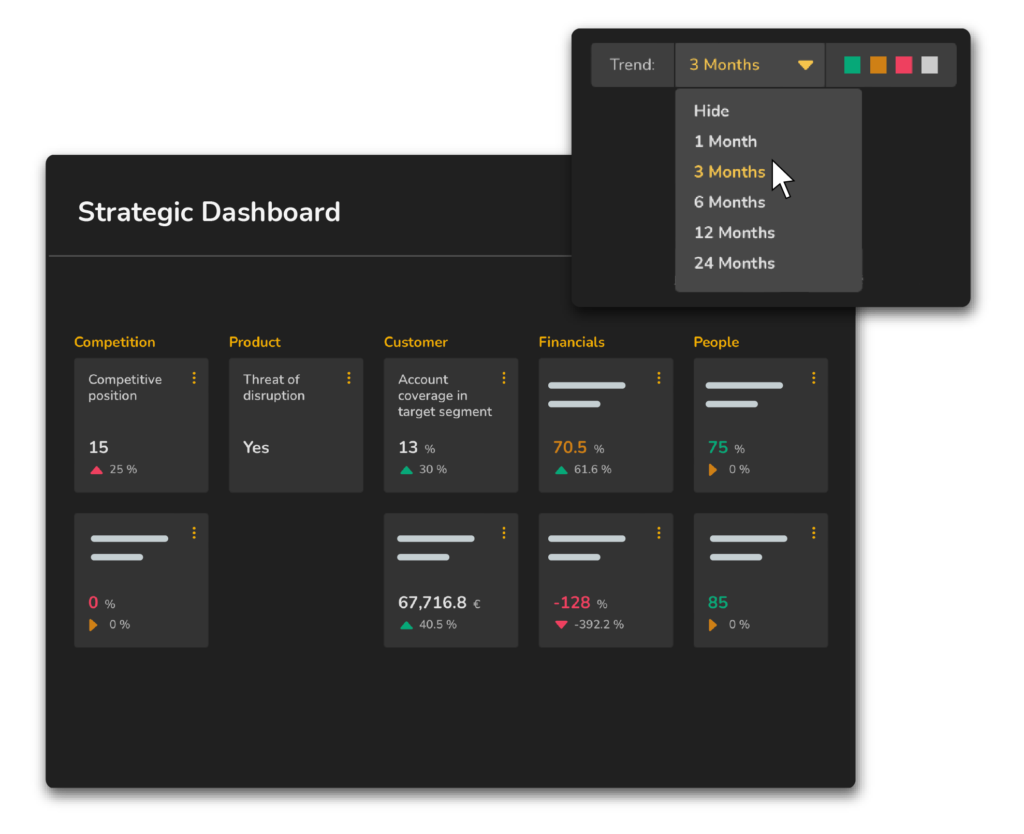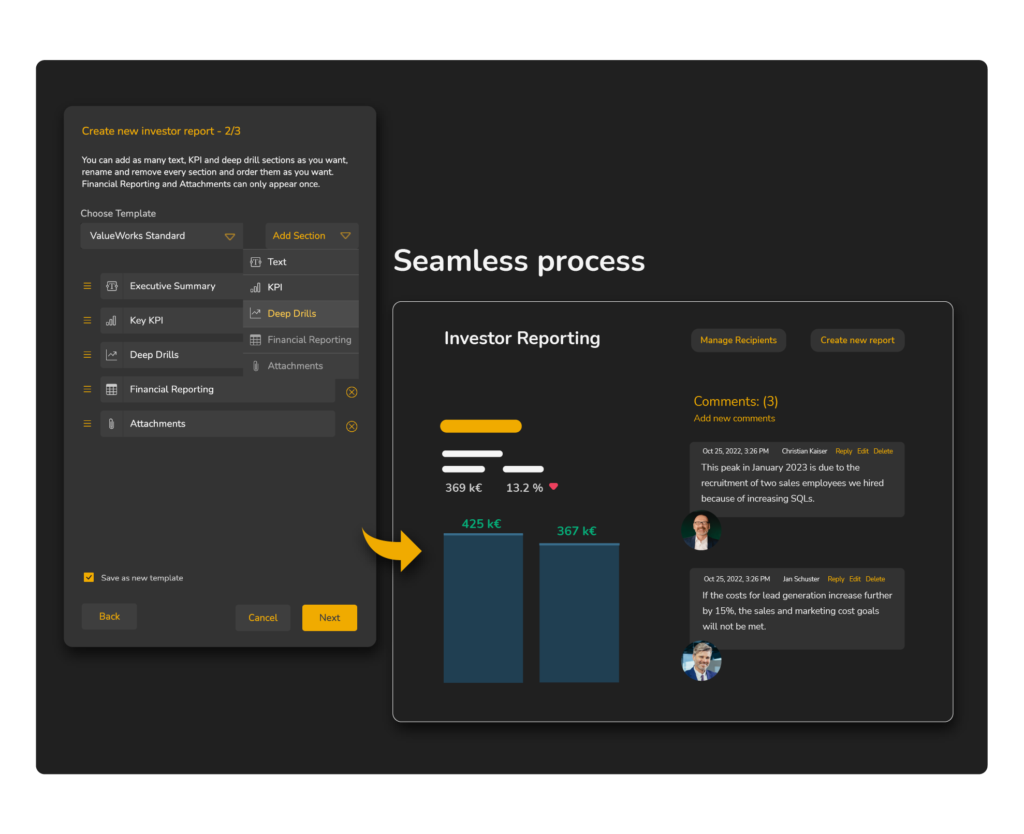 Experience cutting-edge investor communications and alignment
Create your investor update in 15 minutes leveraging integrations to the source systems and automated KPI calculation.
Embrace the future of agile management: unleash the power of OKR 2.0
Leveraging the existing integrations to operational systems and the related standard KPI library for the OKR module.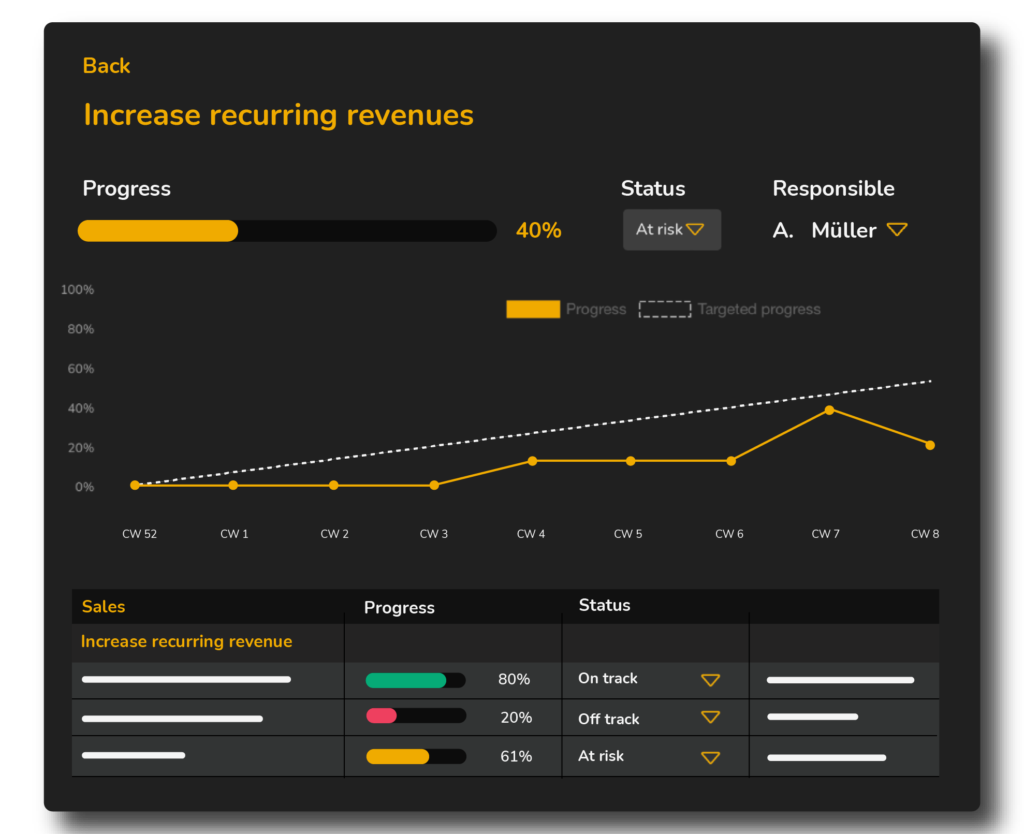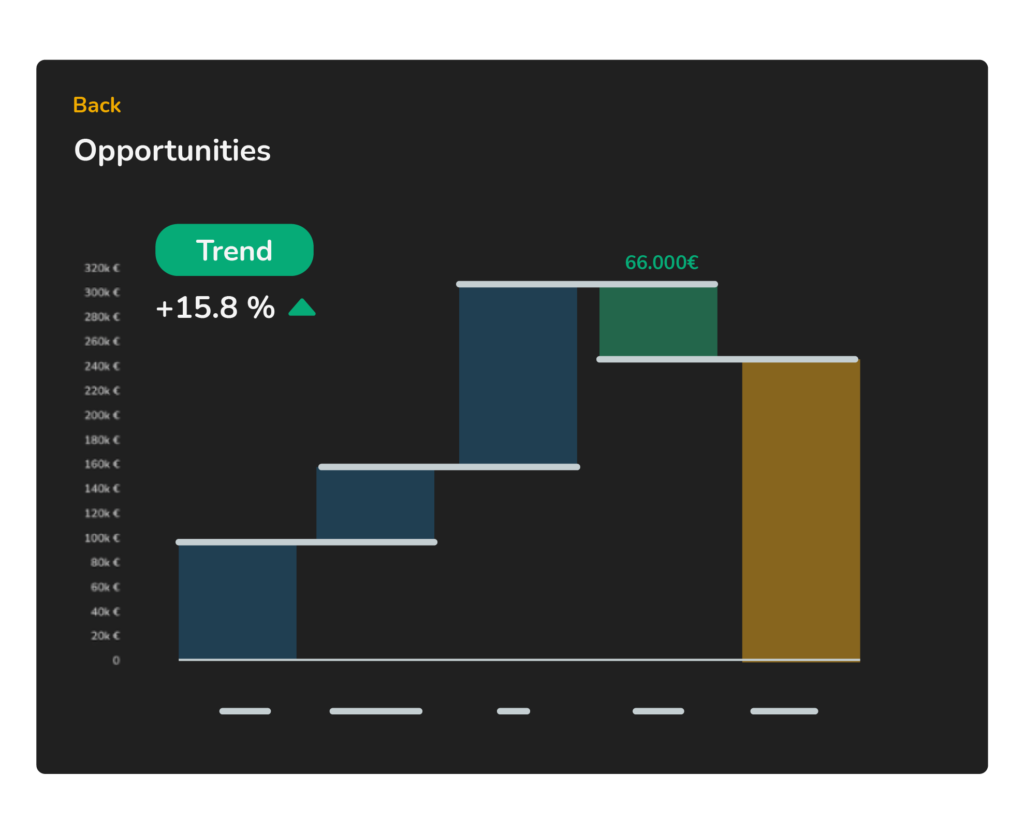 Accelerate your growth: master the art of sales excellence
Get management ready insights into your sales funnel in real time through out-of-the-box charts in the style of the top management consultants.
Taking every customer to success
Connect all your business tools with ValueWorks.
We enable plug & play integration to your operational systems (ERP, CRM, HR, etc.) and data sources via no-code integration with data wizard.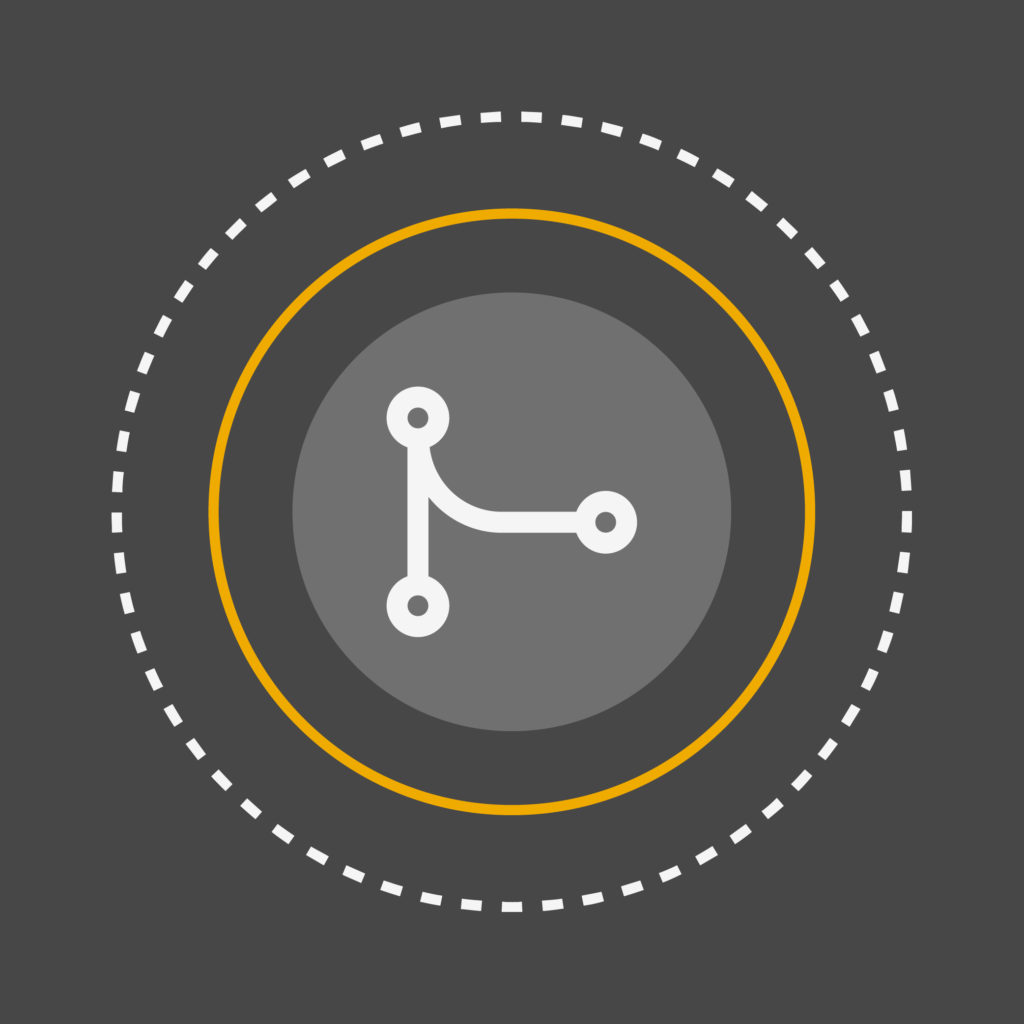 ValueWorks set-up takes only 3 hours of your time, without implementation costs. We define your target dashboards with you based on our industry best-practices.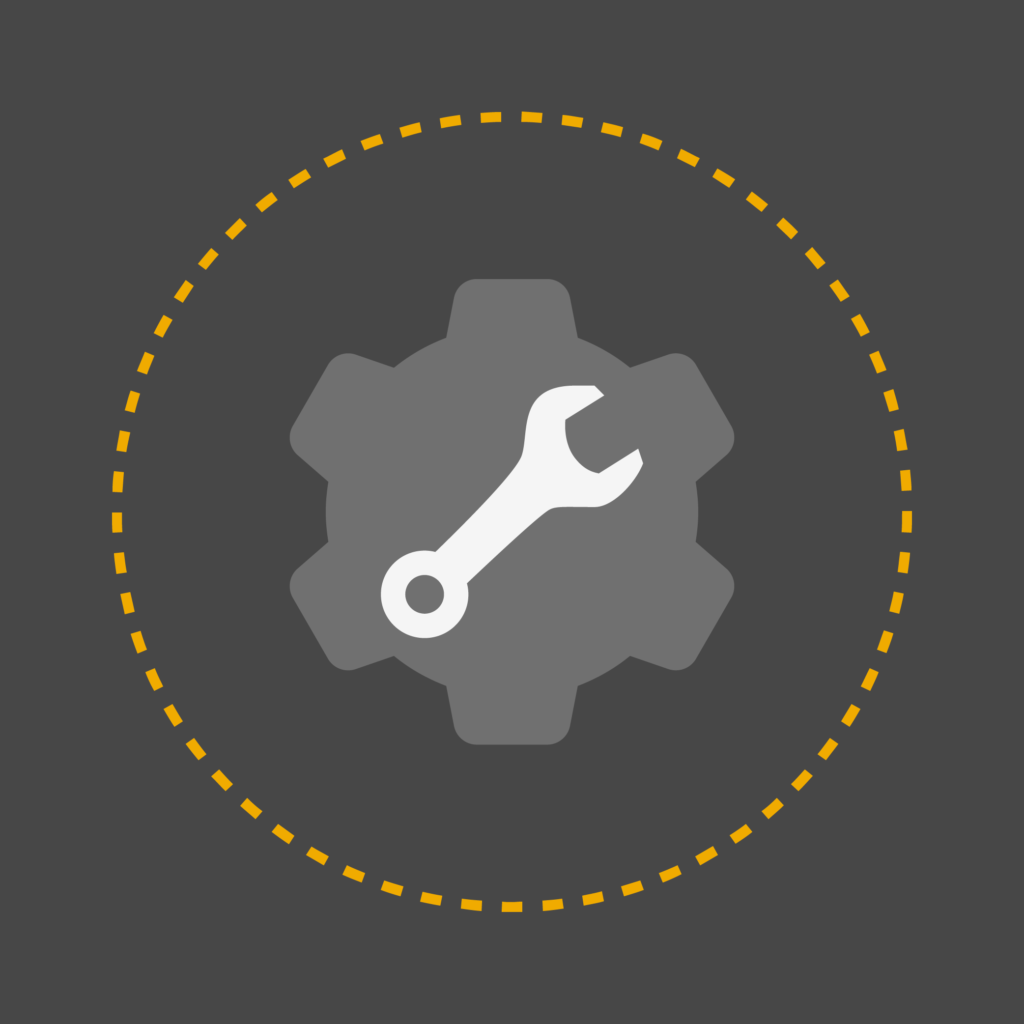 Start today to better drive the direction of your company with ValueWorks.