The best content about data-driven executive management
Content about planning, reporting, benchmarking & execution with OKRs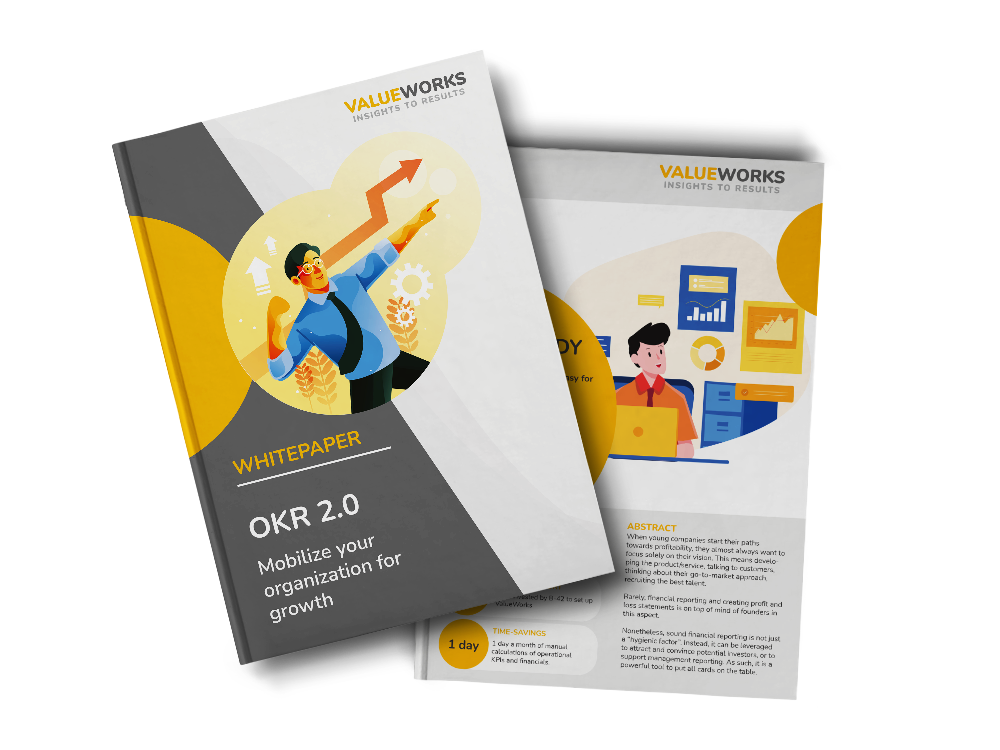 Discover our quality content about the future of executive management
Here you can find whitepapers, guides, case studies and more
Management-ready sales reports out-of-the-box you can not get from your CRM
Why you need ValueWorks as an add-on to your CRM system to perform crucial management analysis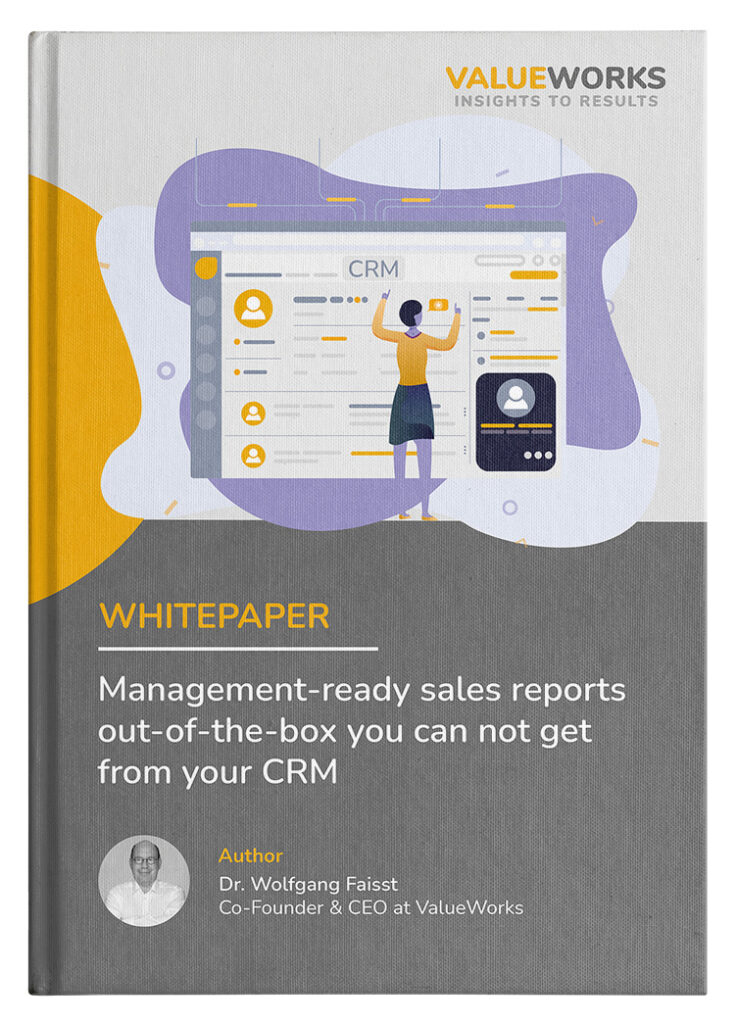 The real cost of building a modern data stack in-house
Implementation of ValueWorks compared to a traditional BI project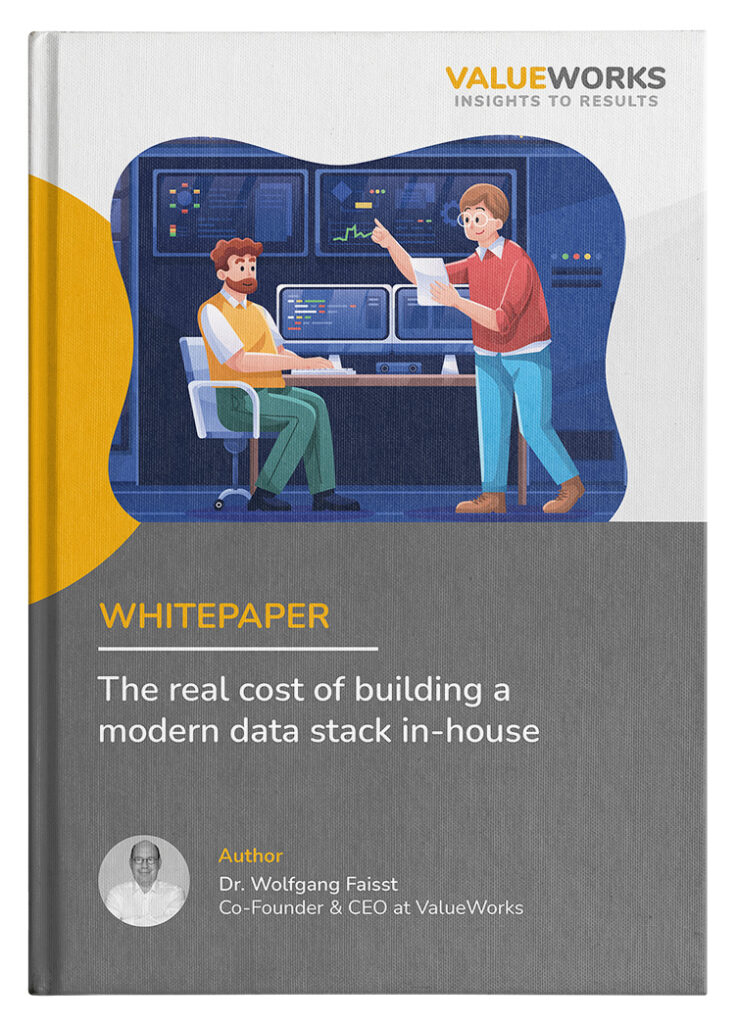 B2C healthcare company "Besser Zuhause"
How Besser Zuhause achieves real-time transparency about their projects by implementing ValueWorks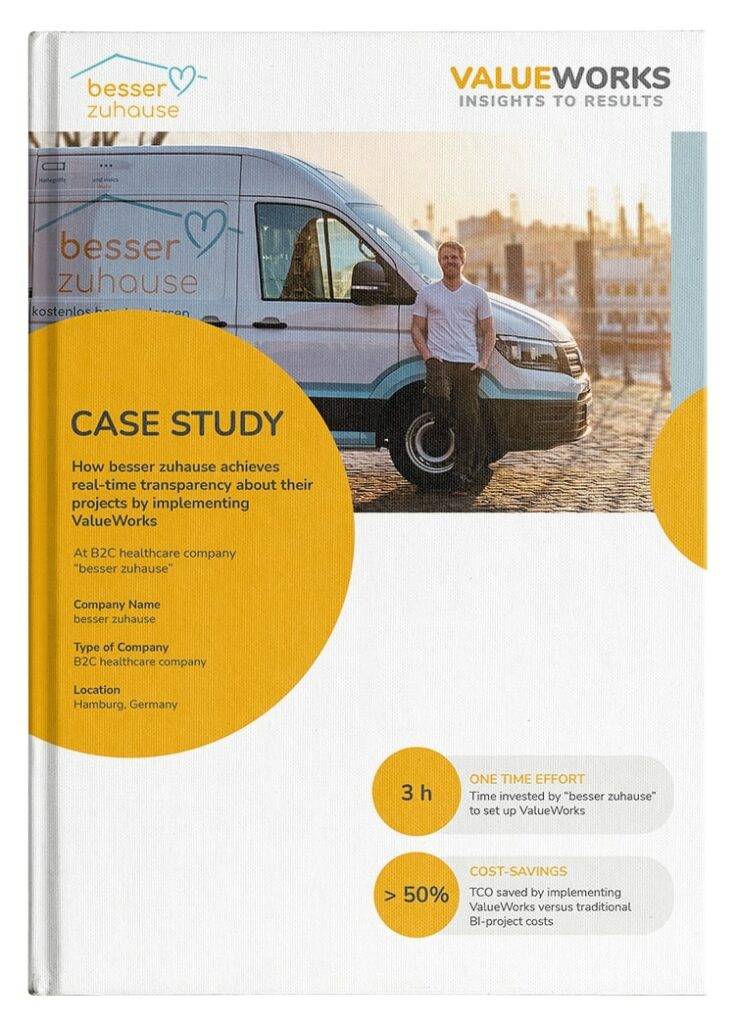 SaaS-spend management platform "VROOZI"
How ValueWorks established the OKR 2.0 method at Vroozi and developed a 100% alignment of OKRs and the KPIs of the Controlling department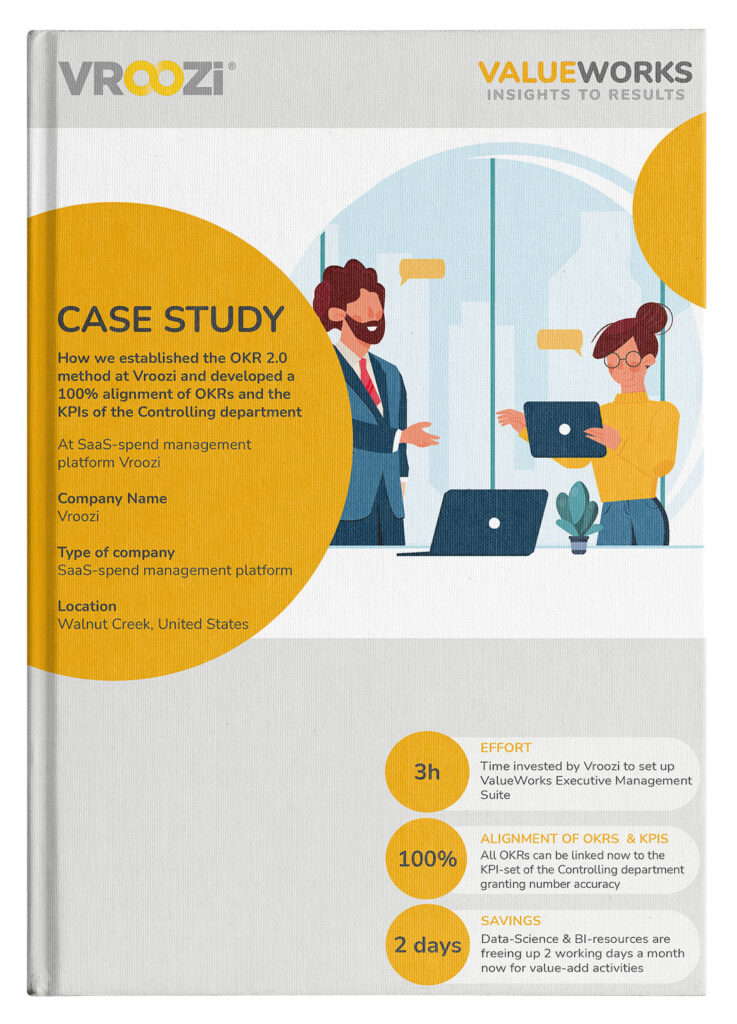 Case study "GSG GENII Software Group"
Implementation of ValueWorks within private equity owned holding
How to digitize the value creation plan and bring it into execution with OKRs
How to leverage codified management consulting knowledge empowered by digital technologies and artificial intelligence (AI) to drive innovation, efficiency, and growth within an organization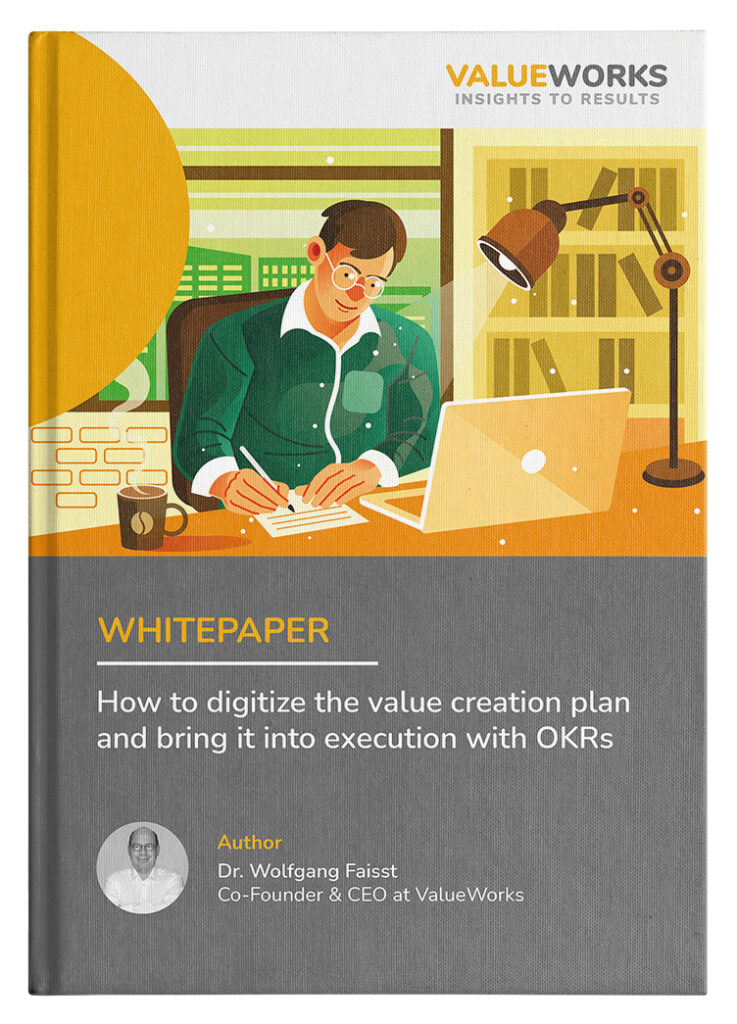 What should the executive management know about the sales funnel?
How startups, scale-ups and midsize companies can increase their sales performance through active sales funnel management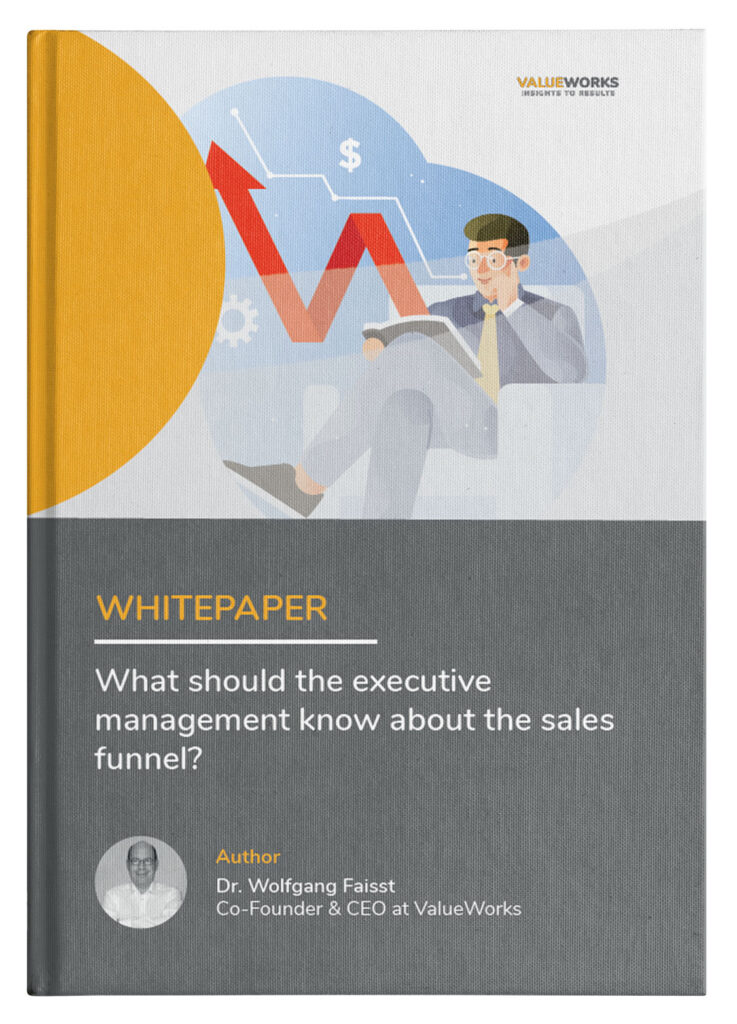 eCommerce company "peoplewhokaer"
How to keep track of financial KPIs, wins and losses as a start-up and prepare for professional investor reporting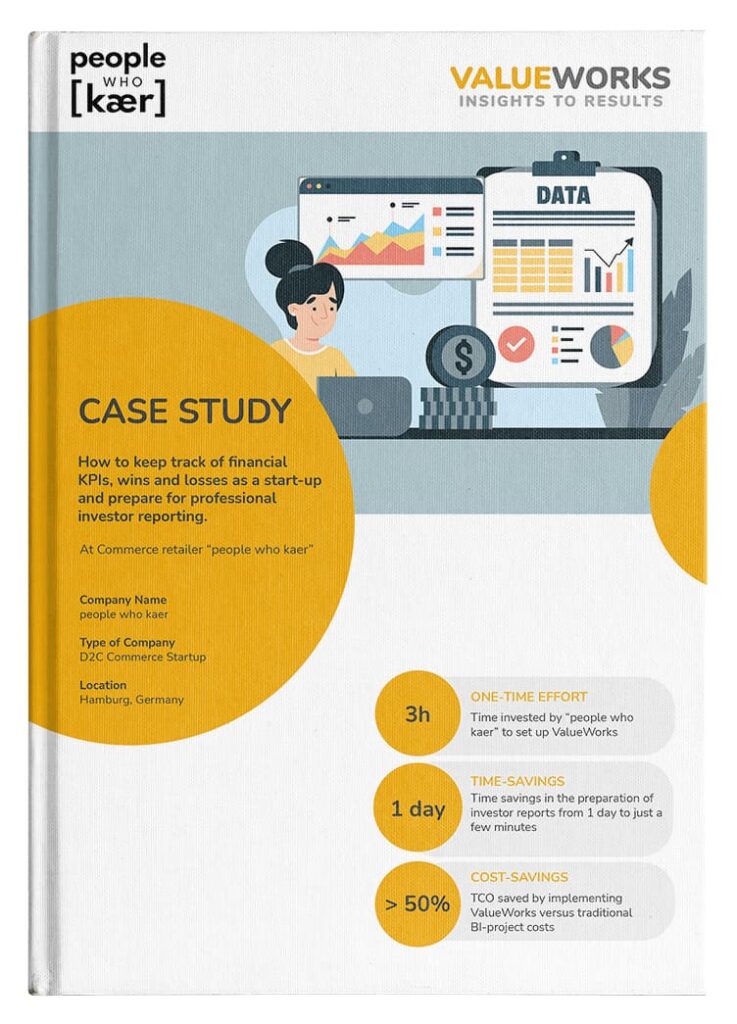 How to keep track of all business systems as a young start-up and prepare for professional management reporting
For Coachwhisperer – a young start-up from B2C app industry that revolutionizes innovation-driven coaching for sports clubs and teams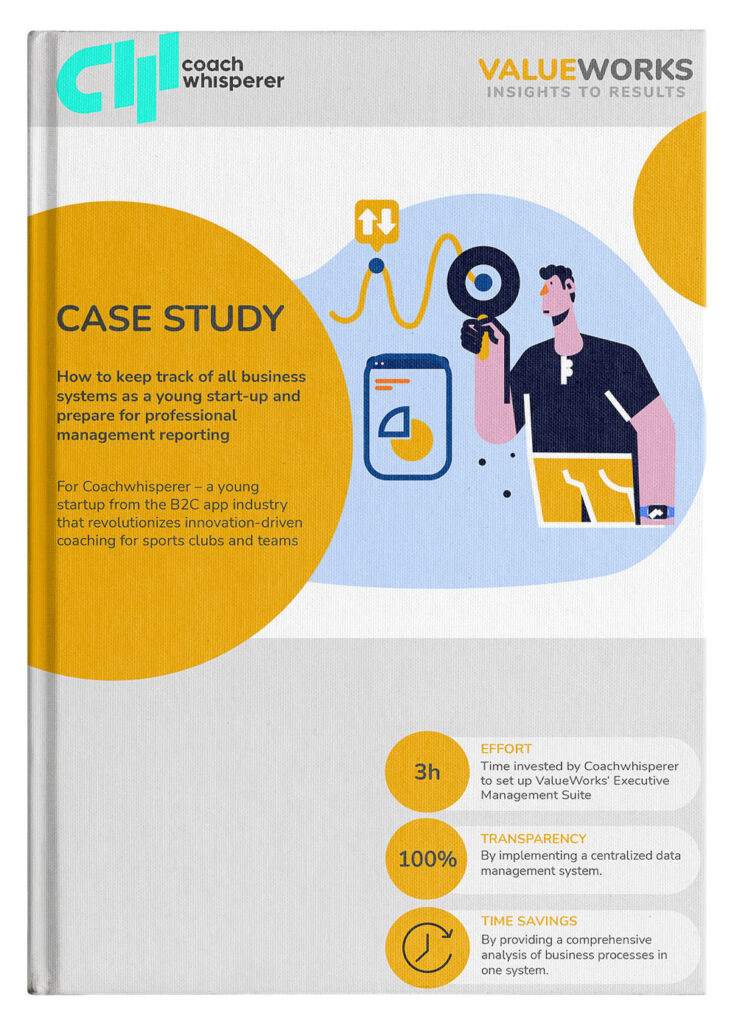 Deep learning startup "summetix"
How to empower the executive management to get a comprehensive overview of the revenue situation of their company and to better drive their sales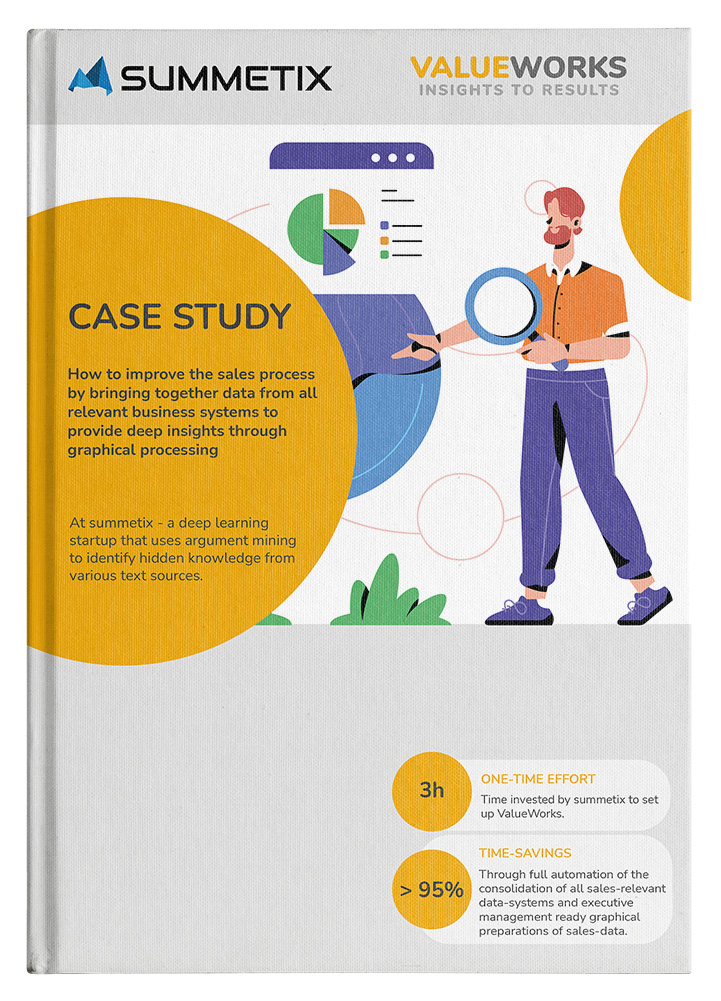 How to become a truly data-driven and digital-enabled investor & boost the value of your portfolio
how ValueWorks provides better insights, simpler preparation of or for funding rounds, ongoing reporting & a scaleable intelligent solution for value creation to investors and their portfolio companies​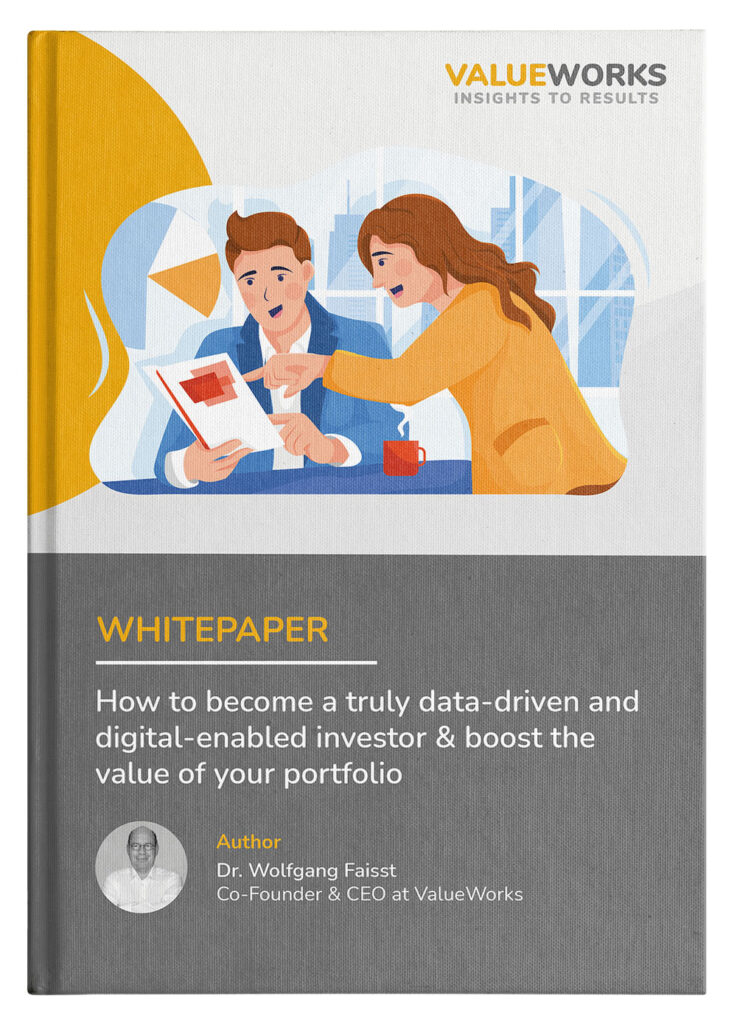 The full guide for early-stage SaaS investor reporting
With KPI explanations, the WHY the KPI is important, selected benchmarks, and potential actions to improve the KPIs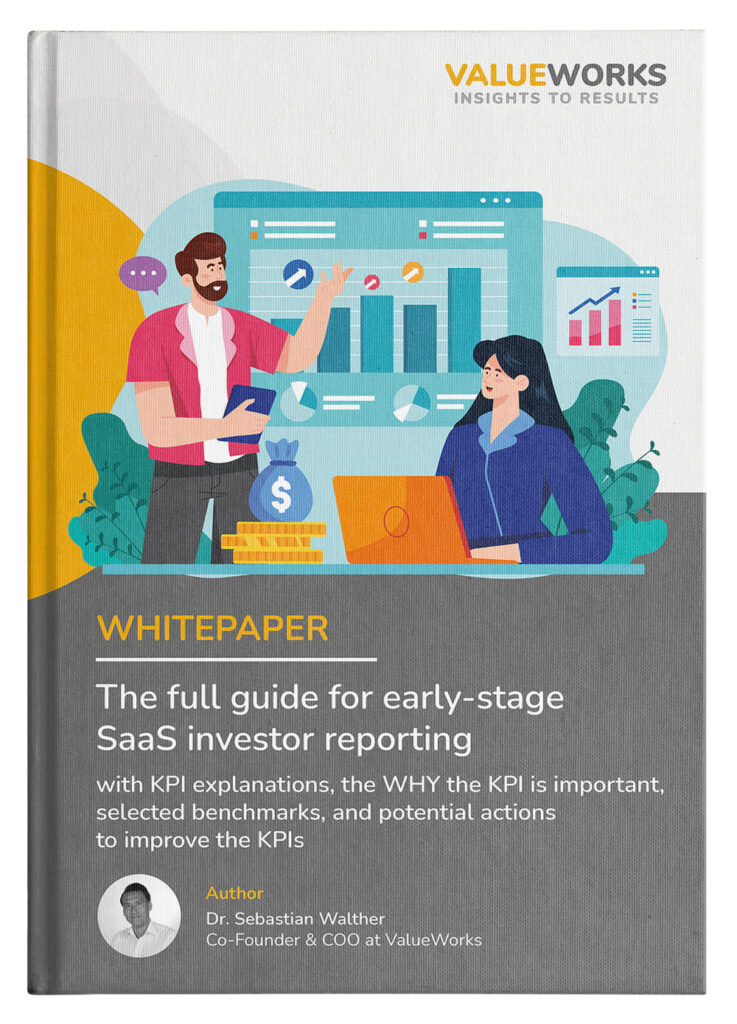 SaaS corporate alumni management solutions company "PeoplePath"
How we created more value post-merger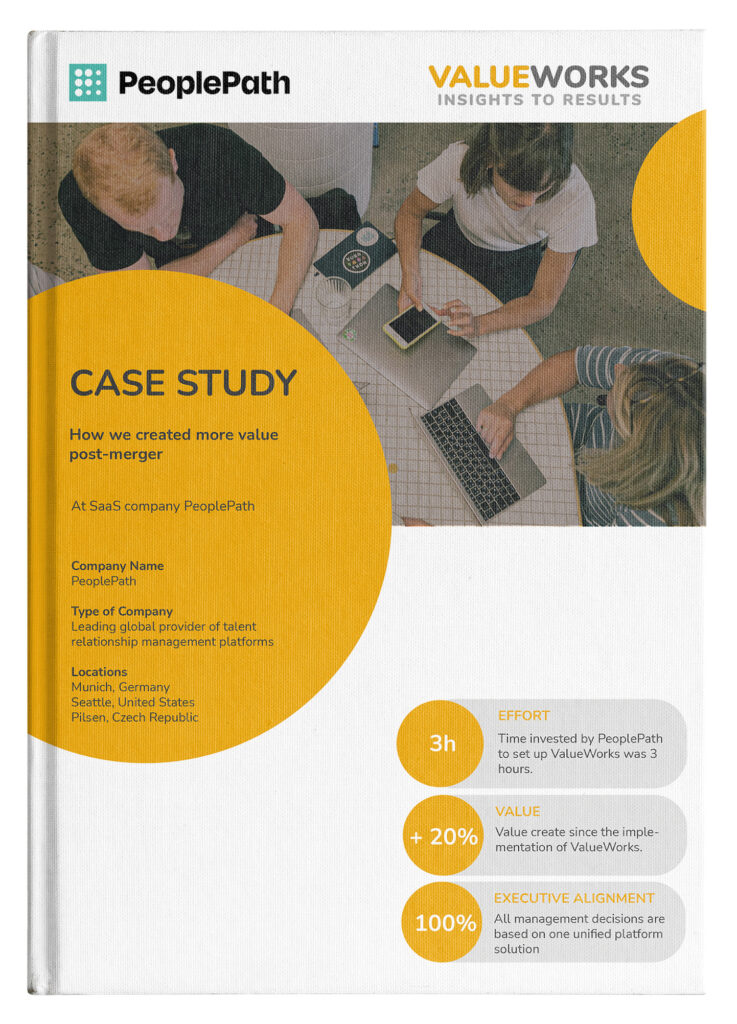 What system landscapes make sense for B2B SaaS-startups & -scaleups?
Get a clear perspective on which systems to use in which stage of your company in different business domains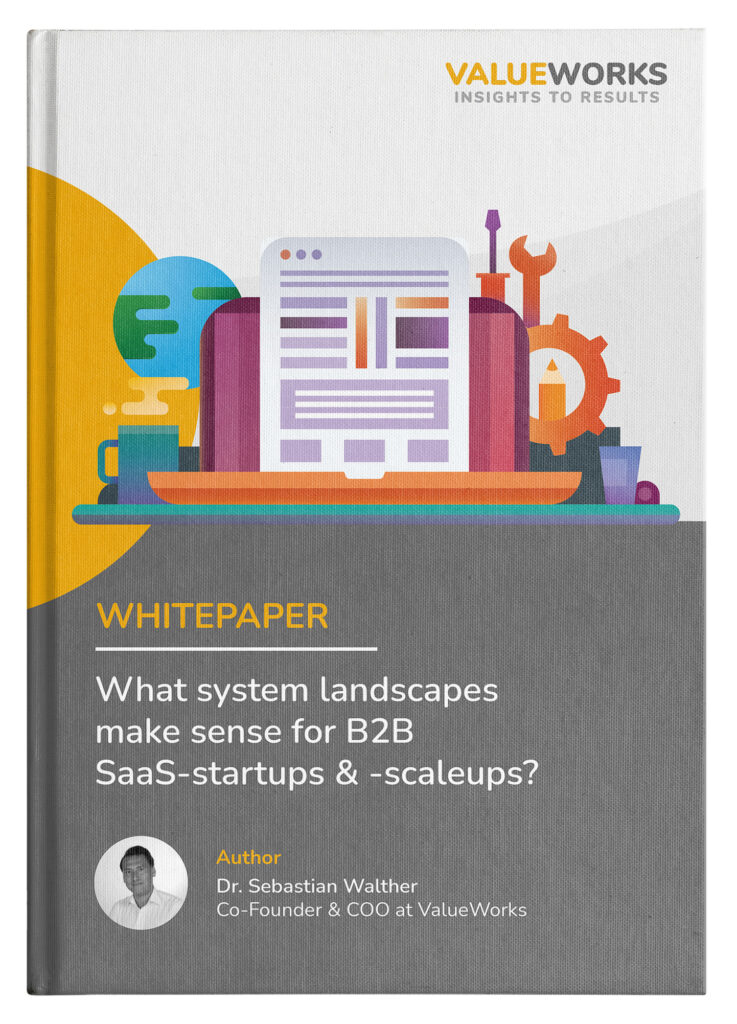 From strategy to measurable results
Guide for the implementation of the OKR 2.0 methodology based on ValueWorks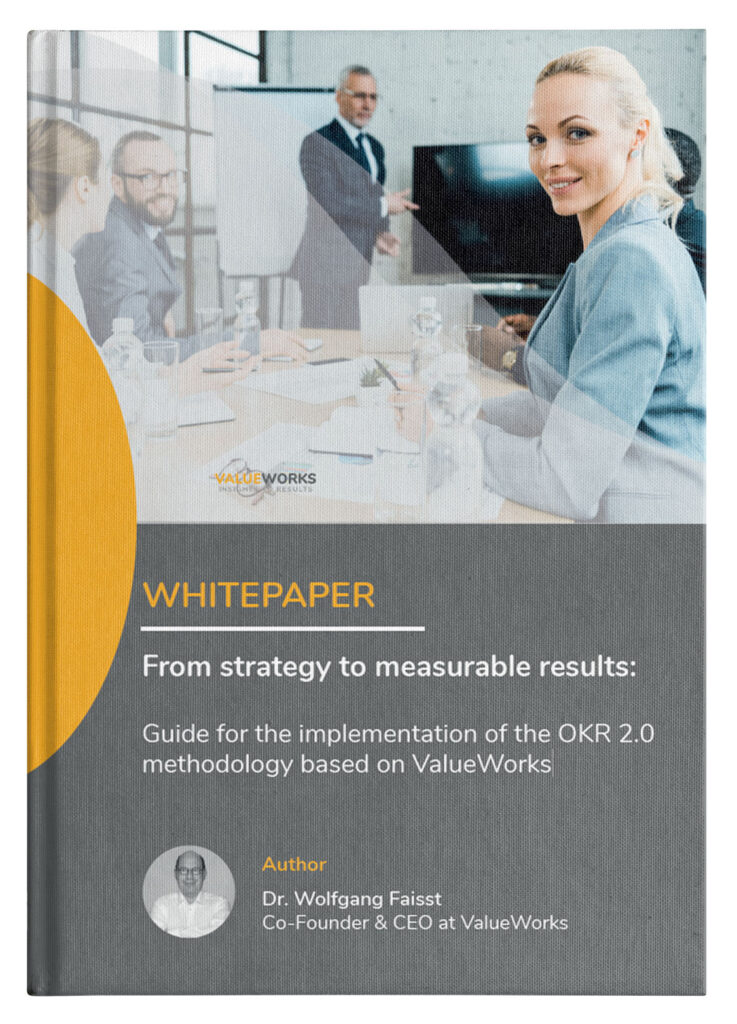 The benefits & implementation of data-driven executive management for your business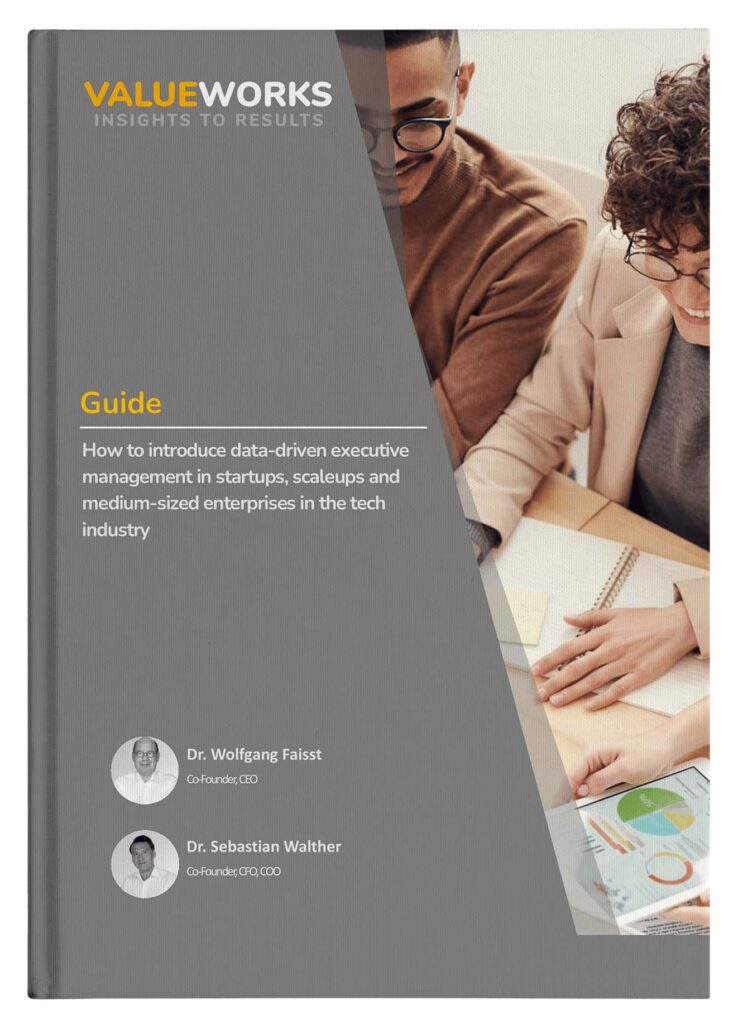 Football fitness platform
"B-42"
How ValueWorks cut the time it takes to produce the monthly investor report to just 15 minutes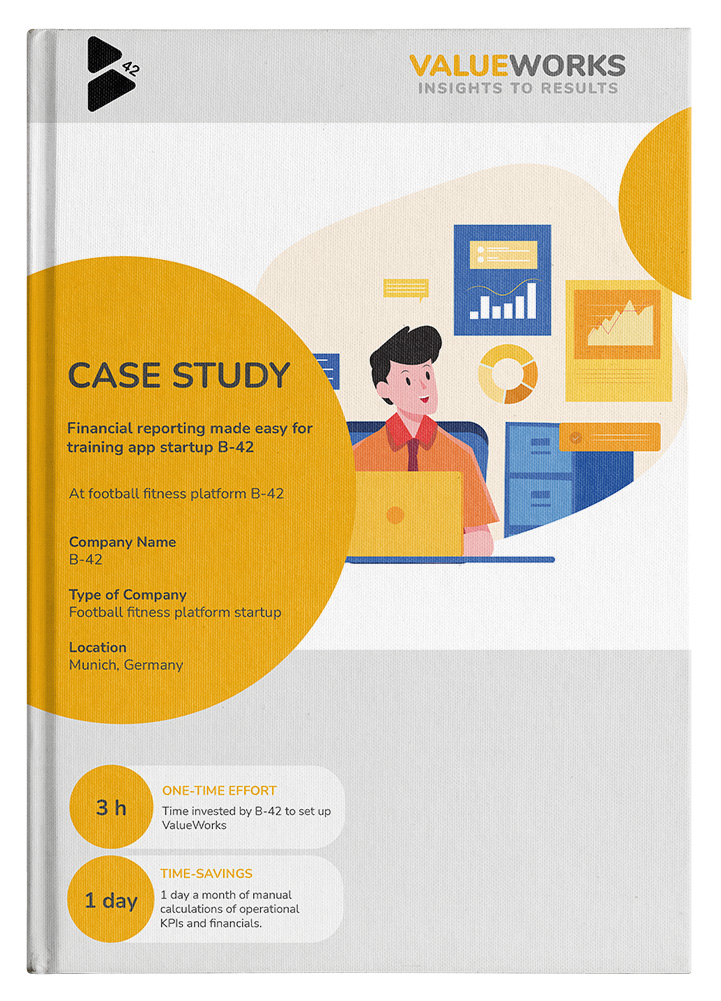 OKR 2.0 - Mobilize your organization for growth
The benefits & implementation of the next-generation OKR method and the supporting software solution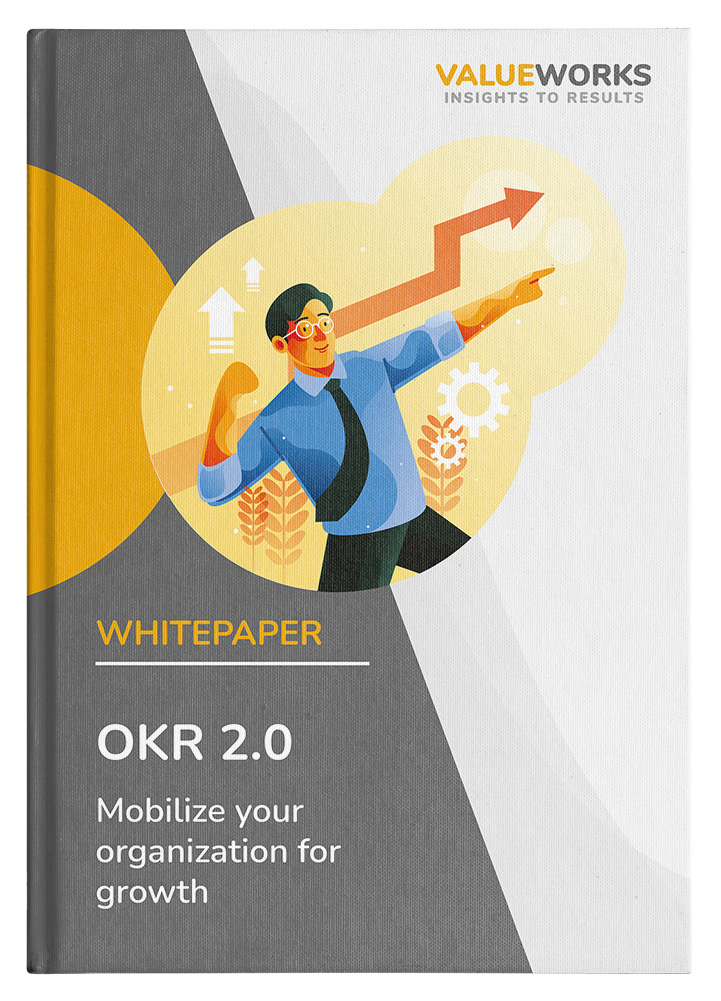 How to agile goal steering
At VERITAS Entertainment – an esports/gaming company that builds a global network of premium gaming venues under the umbrella of their LVL brand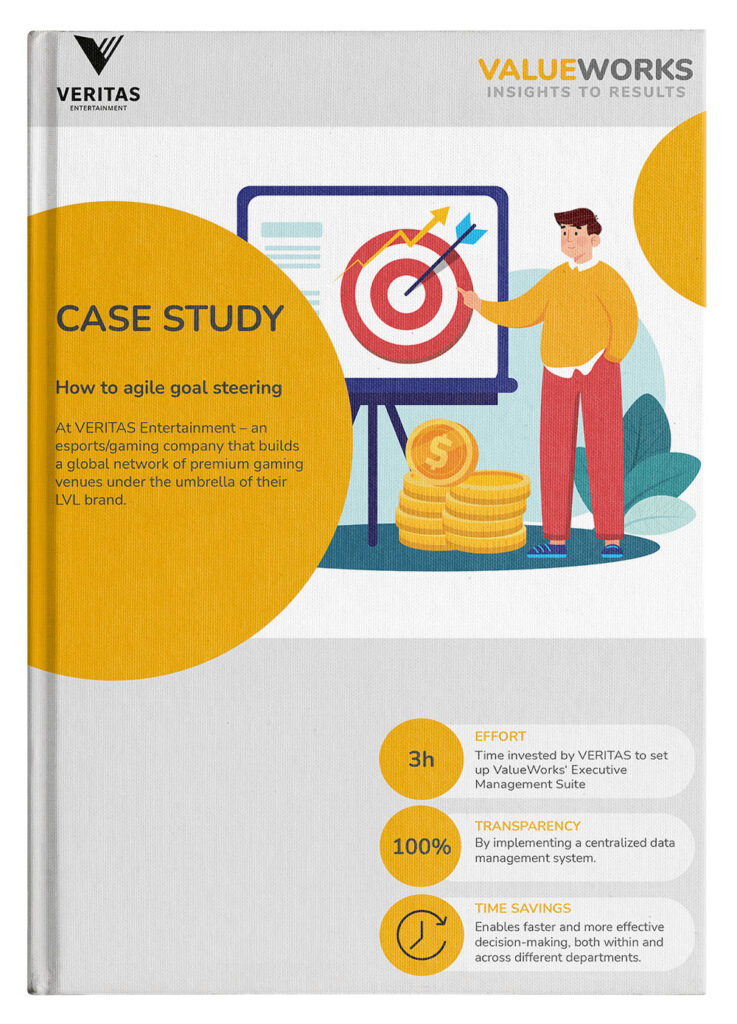 E-Commerce company
"people who kaer"
How we reduced the time for the preparation of the monthly investor-report from one full working day to just 15 minutes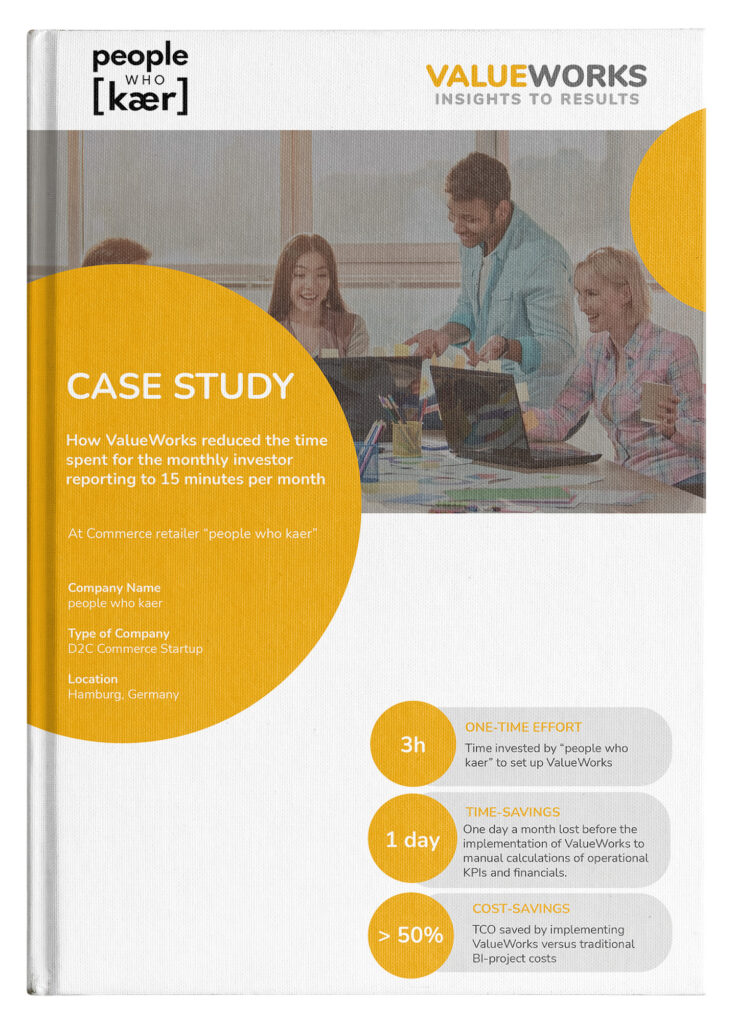 Saas testing startup "AskUI"
How we cut the time it takes to produce the monthly investor report to 15 minutes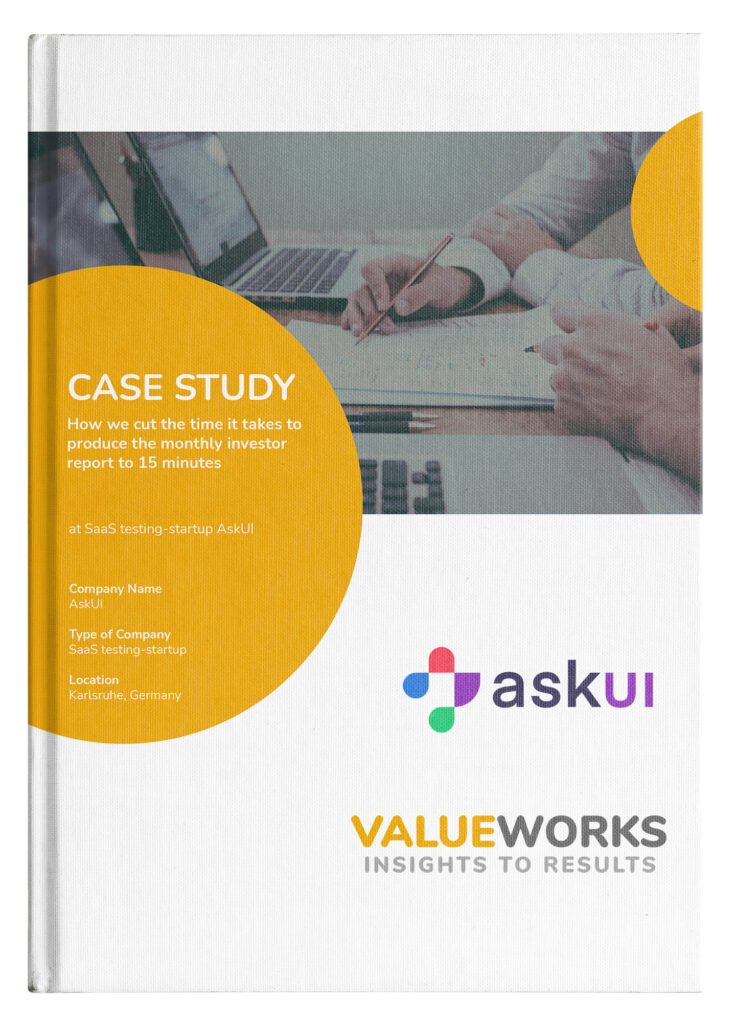 SaaS profit & loss statement
An example investor-ready SaaS P&L statement with predetermined cost center structure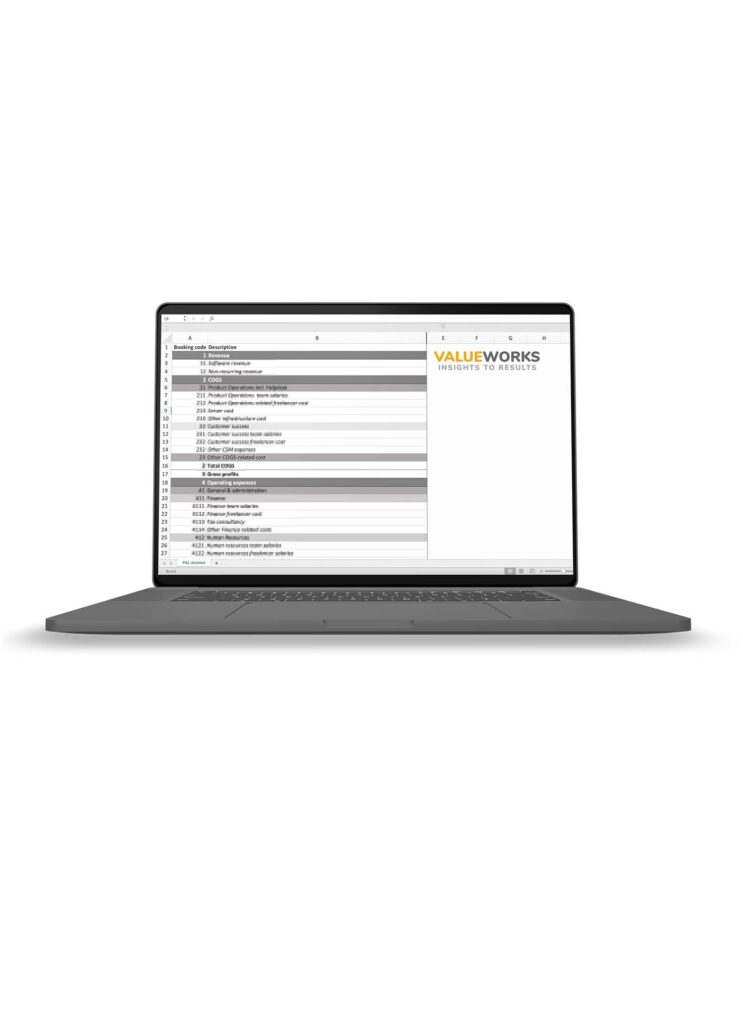 Start today to better drive the direction of your company with ValueWorks.